Rowing from Monterey, California to Hanalei, Kauai (Hawaii). Is this even possible?
Three girls from the beautiful Caribbean travel and tourism Island Nation of Antigua are among 33 contestants from around the world crossing the Pacific right now in a rowing boat. They are effectively participating in the World's Toughest Row.
This is sustainable tourism in its highest forms.
The ongoing Pacific Challenge started in June, and boats are getting close to arriving in Aloha State.
When World Tourism Network headquartered in Honolulu received a call from the Island of Antigua in the Caribbean today and was asked to meet a group of hungry Island girls from Antigua in Kauai this weekend.
It was urged to get these girls some nice fatty steaks (medium well), lots and lots of French fries, BBQ ribs, Fresh fruit including mango and pineapple, grilled chicken breast, rice, mixed veggies, and lots of coconut water.
The people of Antigua in the Caribbean are excited.
All eyes are looking at Hawaii this weekend when three of their own citizens will arrive in Hawaii after rowing more than 2500 miles from California. Antiguans have every reason to be proud of their team of Island girls.
The Hawaiian Islands are the most remote spot in the world. Flying from Los Angeles to Honolulu on a modern commercial aircraft can take up to 6 hours. There is no place to land in between this stretch.
33 people, 11 females, 18 males, and 4 mixed gender are currently rowing from Monterey in Southern California to Hanalei, on the Northshore of the Island of Kauai. This inaugural Pacific Challenge is ongoing and started in June.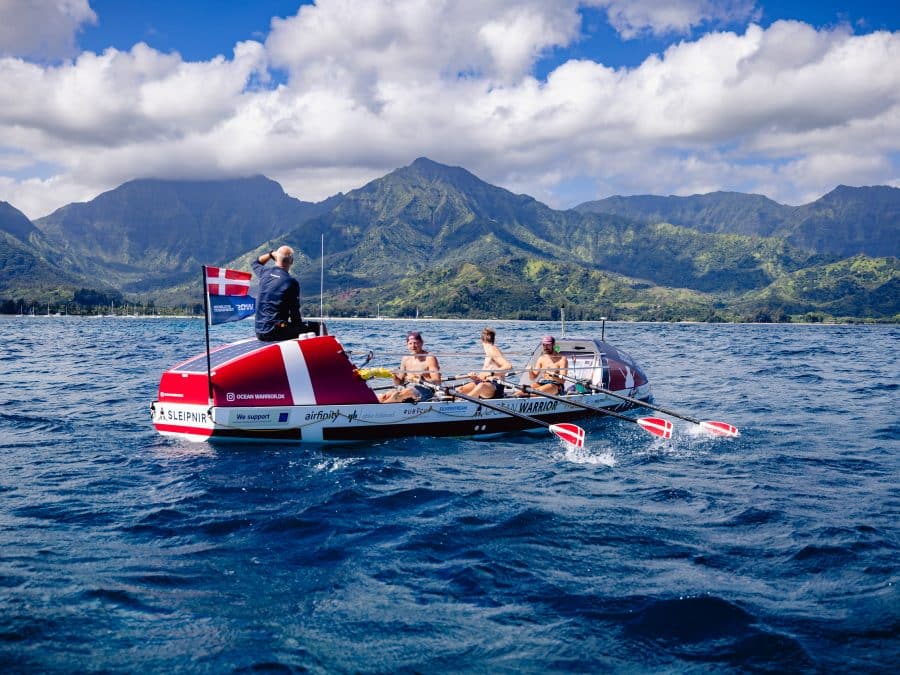 Only 82 people in 33 boats have ever successfully rowed to one of the Hawaiian Islands from the Mainland USA.
Currently, participants are from Antigua, Austria, Denmark, Germany, Greece, Romania, South Africa, the United Kingdom, United States of America.
The first person to row the Pacific was Patrick Quesnel in 1976.
The fastest female team to row this route was Latitude 35 who completed the row in 34 days, 14 hours, and 20 minutes.
A finish line as unique at Hanalei Bay on the Hawaii Island of Kauai is hard to beat as the backdrop to what will be the most incredible, once-in-a-lifetime adventure.