For the rich and famous able to spend $2000 and more a night for a hotel room on the Big Island of Hawaii the Four Seasons Resort Hualalai is a super luxury option. Now its neighbor, the iconic Kona Village by Rosewood Resort opened with rates The Four Season could be seen as a bargaining on some nights.
Kona Village on the Big Island of Hawaii is now a Rosewood Resort built on 81 acres.
Kona Village is not really new. It first opened in 1960 overlooking the picturesque Kahuwai Bay. The resort was always a place to get away from the stress, and a place to find back to nature and relax – even when it was a popular and affordable medium-range resort property.
The Kona Village Resort was one of the hardest-hit complexes of the March 2011 tsunami. The resort closed, putting 200 people out of work.
Now the resort is back, and so is its old glory and a lot more.
It was acquired by Rosewood Hotels & Resorts in 2018. Rosewood Resort, promises its guests to experience a unique and authentic Hawaiian lifestyle, which means resembling a deep connection with the grounds it was established on.
It features a collection of thatched-roof bungalows known as hales, which are inspired by traditional Polynesian architecture.
Each hale at Kona Village offers a private and tranquil retreat, with modern amenities and a blend of contemporary and indigenous decor.
Water sports, swimming pools, snorkeling, hiking, and nature – it's all part of what Rosewood refers to as sustainable.
Rosewood Hotels & Resorts is an often not so much known luxury hotel and resort management company that operates a collection of properties around the world. Those that stay in Rosewood Hotels and Resorts say the company is known n for its dedication to providing exceptional service, exquisite design, and immersive experiences.
Rosewood properties are characterized by their unique locations and attention to detail. E
ach hotel or resort is designed to reflect the local culture, history, and natural surroundings, trying to make guests think they go through an authentic and enriching vacation experience.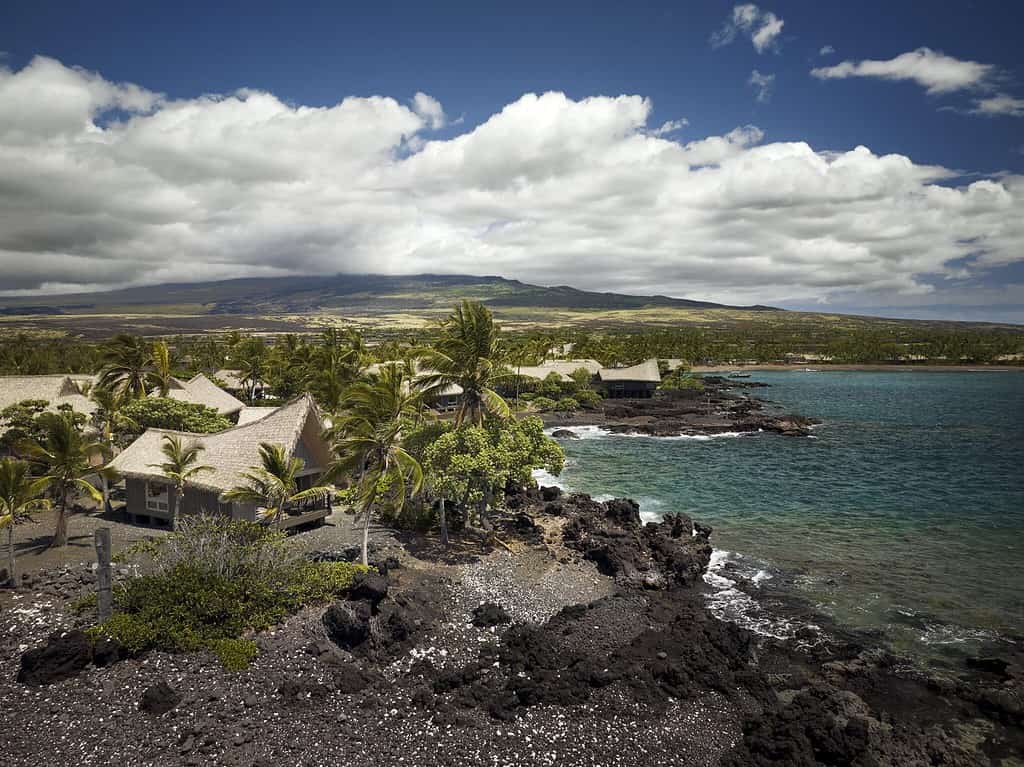 The Kona Village Resort by Rosewood is an ideal showcase for the Hawaii Tourism Authority concept to no longer concentrate on mass tourism, but its hopeless battle to focus on Hawaii's exotic image as a natural paradise and a cultural destination that preserves its heritage.
Kona Village was spearheaded by Hawaiʻi-raised architect, Greg Warner of Walker Warner Architects, and designed by San Francisco-based interior design firm, NICOLEHOLLIS
The resort is powered 100% by solar energy, and several buildings have been designed for LEED Gold Certification, while an on-site cultural center further provides both visitors and locals with perspective into the rich natural and cultural significance of the surroundings.