Tomorrow World Tourism Day will be hosted in the Kingdom of Saudi Arabia and it's already breaking many records, especially when it comes to the number of tourism ministers attending. It will be the biggest-ever tourism celebration in Riyadh.
Saudi Arabia must have followed the Seychelles Tourism philosophy repeated by their former Minister of Tourism Alain St.Ange, who said the Seychelles are friends with all, enemies with none."
Israel's Tourism Minister in Saudi Arabia
The Hon. Haim Katz left Tel Aviv for Riyadh today to attend the UNWTO World Tourism Day tomorrow. He is the first cabinet member in Israel, and the first Minister of tourism in the Jewish state to travel to Saudi Arabia on official business.
This is significant not only for UNWTO as the official organizer for World Tourism Day but also for Israel and Saudi Arabia. A second time a door is opened through tourism within one month between Israel and Saudi Arabia.
The question is now: How much further will the door open tomorrow?
Is the Israeli minister just attending a UNWTO event as a member country, or will he meet officially or behind the scenes with what many say is the most powerful minister of tourism in the World, HE Ahmed Al-Khateeb from Saudi Arabia?
US President Biden
US President Biden has put great priority on brokering a peace deal between KSA and Israel.
The recent lifetime achievement award given by US President Biden to the founder of the International Institute for Peace Through Tourism Louis D'Amore made it official on World Peace Day in New York last week. It indicates Peace through tourism is real – even for the current US president.
World Tourism Day in Saudi Arabia will be different than any previous World Tourism Day – the writing for this is on the wall.
Saudi Arabia thinks bigger, acts bigger, and has bigger results.
Of course, Saudi Arabia has more money, but it comes naturally, as a culture of hospitality closed to much of the outside world for so long.
This has been shown ever since the Kingdom opened its doors to international tourism beyond religious tourism. Billion-dollar Mega projects after another became business as normal in the kingdom.
WTTC
When the World Travel and Tourism Council (WTTC) was hosted in Riyadh for its global Summit last year, it was bigger, better, and united tourism after COVID.
UNWTO
Tomorrow World Tourism Day has all the indications to become a trendsetter for global tourism, which would be a welcoming gift to a much-criticized Zurab Pololikashvili, the UNWTO secretary general.
Peace Through Tourism – a Reality?
Ajay Prakash, the newly appointed President of the International Institute for Peace Through Tourism comments:
"The historic visit by Israeli tourism minister Katz to Riyadh to attend the UN conference and World Tourism Day events is a striking example of the power of tourism to build bridges of peace.
IIPT has always advocated that tourism is a vital force for peace and a vehicle for healing the wounds of conflict. We sincerely hope that this visit will pave the way for a genuine rapprochement, understanding and acceptance.
As I take over the Presidency of IIPT from the visionary Dr. Louis D'Amore I would like to extend our best wishes and prayers that this meeting will herald a new era of international peace and understanding brought about by the power of tourism as a force for good."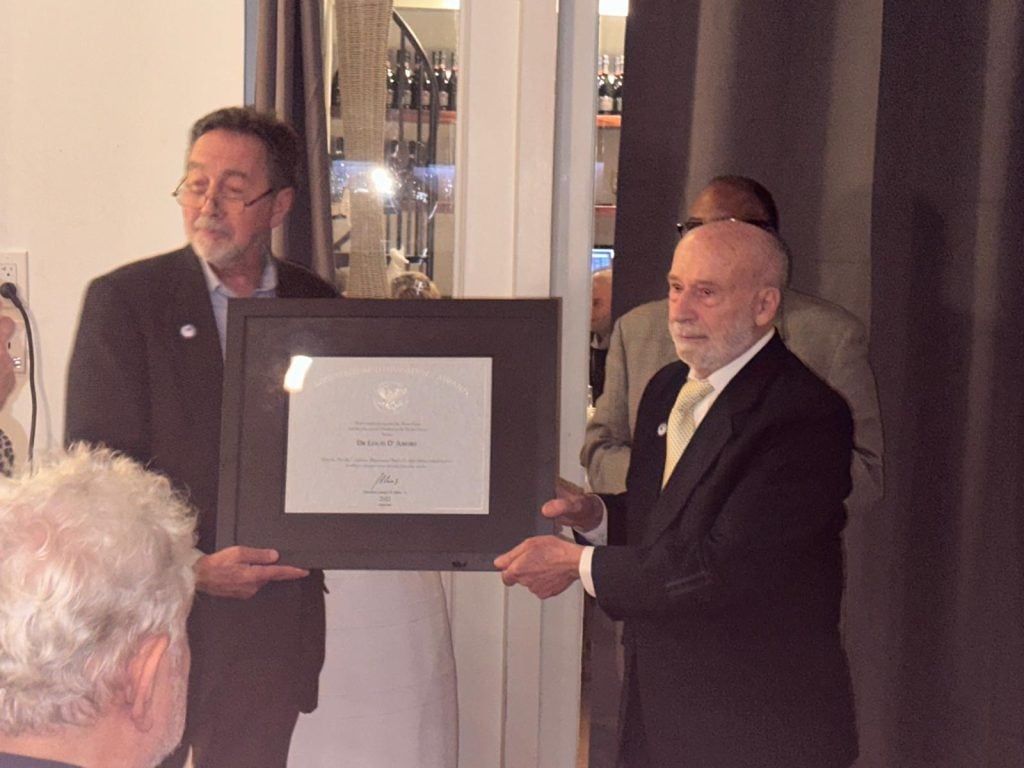 Louis D'Amore the founder of IIPT added:
"The visit by Israel's minister of tourism Katz, to Riyadh for tomorrow's UNWTO World Tourism (Day) could be a significant development between Israel and the Kingdom of Saudi Arabia.
I can only hope this will be the opening for direct discussions between Hon Katz and his Saudi Arabian Counterpart HE Ahmed Al Khateeb.
I believe peace through tourism is a reality and I have lived it for many decades when leading IIPT. The world will be watching how tourism could perhaps be the gateway to peace, dialogue, and cooperation between these two important nations and neighbors."
The United States is not a member of UNWTO but will pay close attention to WTD in Saudi Arabia tomorrow.