The region is known to visitors. An earthquake with magnitude 6.1 occurred 71km NNW of Torbat-e Jam, Iran at 06:09:12.05 UTC on Apr 5, 2017.
The epic center is 87 km from Mashhad, a city significant for tourism and visitors to the Islamic Republic of Iran. It's the second largest town in Iran.
Mashhad is a city in northeast Iran, known as a place of religious pilgrimage. It's centered on the vast Holy Shrine of Imam Reza, with golden domes and minarets that are floodlit at night. The circular complex also contains the tomb of Lebanese scholar Sheikh Bahai, plus the 15th-century, tile-fronted Goharshad Mosque, with a turquoise dome.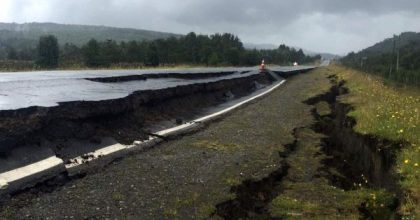 The earthquake has the potential for economic loss, injuries, and fatalities.
An eTN reader send a photo showing people rushing into the street after the earthquake hit.
Three rescue team has been sent to Earthquake location in Khorasan Razavi province, Iran, Fars news agency reported. Significant damage is unlikely. The region only has a few inhabitants in the epicentral region.