Corinthia Hotel Budapest is offering a new package to showcase the best the city has to offer on the back of the launch of four immersive experiences of the Hungarian capital in virtual reality.
Cutting-edge New York digital agency VGNC has created four films in 360-degree video format entitled 'Portraits of Budapest – A city in 360'. Each film showcases the Budapest of four life-long city dwellers: the Budapest known best to Lili, a ballet dancer; Gaspar an architect; Hubert a restaurateur and Andrea a singer.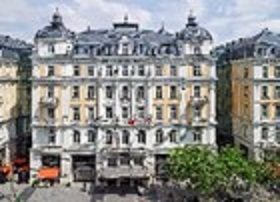 Corinthia Hotel Budapest guests will be able to experience the Budapest best known to Lili, Gaspar, Hubert and Andrea when booking the new Portraits of Budapest package.
A three -hour walking tour, included in the package, takes guests to some of most scenic spots seen in the films, including Fisherman's Bastian, Hero's Square, Rudas Baths, Castle District, Buda Castle and more, while also stopping for a taste of Hungary's finest wines. The day will end with their very own 360-degree portrait photograph before winding down in the hotel's Art Deco-style Royal Spa.
The Portraits of Budapest package also includes accommodation for two with a buffet breakfast, welcome drink on arrival, access to the Royal Spa and free Wi-Fi throughout the hotel and, naturally, a private viewing of the Portraits of Budapest videos in 360-degree virtual reality. The Portraits of Budapest package costs from Euro 254 (approx.$270 USD) per room per night.
VGNC worked with different set-ups to create the videos, from a basic Kodak double fisheye camera to 14 GoPro monstrosities. "Eventually, we ended up designing and 3D printing a few special rigs to make underwater and aerial shots possible," explains Misha Koroteev, Creative Director at VGNC.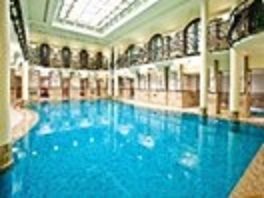 Lili is a member of the Hungarian National Ballet and has been dancing since she was nine years old. She has performed around the world and the view from Fisherman's Bastion is a daily reminder that she made the right decision to return to Budapest to live and work. Her favorite city sight is the Royal Opera House.
Gaspar is an architect, designer and artist and spent a few years living in France before returning to his home city. His favorite part of Budapest is the Buda Castle and he also likes the thermal waters of Rudas Baths, especially the panorama pool offering 360-degree view of the city.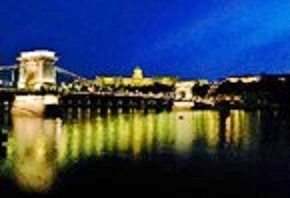 Hubert is a restaurateur who originally wanted to be an international lawyer. However, he fell in love with creating fresh, go-to eating venues in Budapest. Hubert finds great pleasure in calming yet inspirational boat rides on the river Danube from time to time.
Andrea is a singer and teacher who has had great success with musical theater, with leading roles in Evita, Dorian Gray and Les Miserables to name a few. She adores both Budapest's architectural sites but also the calm nature, such as the City Park.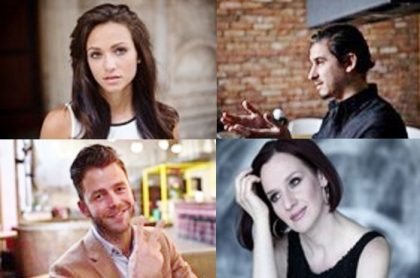 Top (L-R): Lili & Gaspar
Bottom (L-R): Hubert & Andrea
The videos can be seen at: insider.corinthia.com/videos
First opened in 1896 as the Grand Hotel Royal, Corinthia Hotel Budapest remains one of the grandest hotels in the city. This impressive landmark, with an imposing Neo-classical façade and soaring six-story glass atrium, was meticulously renovated in 2003, following its acquisition by Corinthia Hotels. It houses 439 luxurious rooms, including 31 suites and 26 apartments. Through its architecture and interior design, the hotel offers glimpses of a bygone age, and the building's rich history seamlessly blends with state-of-the-art facilities and modern technology. The hotel's original nineteenth-century Spa has been restored to reflect its former grandeur, while simultaneously offering ESPA's cutting-edge treatments and technologies. Corinthia Budapest boasts the largest conference facilities of any of Hungary's five star hotels. From authentic Far Eastern cuisine at the Rickshaw Restaurant, to jaw-dropping molecular and modernist dishes at Caviar and Bull, every palate is catered for at the hotel's four elegant eateries and two destination bars. As a prestigious 21st century grand hotel located in the heart of Budapest, it has been created by experts with a passion for craftsmanship and an understanding of world-class service. Corinthia Budapest is an award-winning member of Corinthia Hotels' collection of five-star hotels founded by the Pisani family of Malta.
For more information about Corinthia Budapest, visit:
Website
Facebook
Twitter
Instagram
VGNC is an award-winning, NYC-based creative digital studio of filmmakers, web designers and programmers leading the field of interactive digital content and generating ground-breaking projects for some of the world's top brands.