The World Tourism Network known to be the tourism network speaking out for Small and Medium Size Businesses in the travel and tourism industry is concerned for the future of tourism in France, one of the most favorite travel destinations in the world.
Small and Medium Enterprises known as SMEs play a crucial role in the tourism industry, as they encompass a wide range of businesses such as hotels, restaurants, tour operators, travel agencies, souvenir shops, and transportation services.
WTN watched with a mixture of fear and dread as rioting took place across France recently.
World Tourism Network (WTN) is keenly aware of the importance of safety and security to the economic well-being of a tourism locale.
WTN's president is Dr. Peter Tarlow, a world leader in tourism safety and security.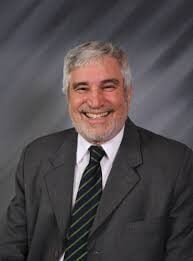 Mr. Tarlow noted that while the recent disturbances were not aimed at the tourism industry.
Most tourists were able to visit Paris' principal attractions without being in harm's way. Regardless, these recent riots did impact France's overall image.
Riots in France did a great deal of damage to the national image of the country
Dr. Tarlow noted that:
· With the Paris 2024 Olympics around the corner and with major investments having already been made or in progress, France can ill afford negative publicity.
· France's tourism industry is to a great extent based on the ideas of outstanding culinary offerings and romance. Violence in the nation's streets does nothing to enhance this image
· Tourism security experts know that the further one is from a locale the worse disturbances are perceived to be, and the longer the negative image stays in the minds of foreign visitors.
· The fact that the riots were against the French police not only impacts the nation's image but speaks to the fact that French police need additional training in tourism safety and security.
· The riots resulted in a drop in the security index making it the Western European nation with the worst perception of tourism security.
· France's disturbances should serve as a warning to nations around the world that ignoring good tourism security puts their entire tourism industry at risk.
The World Tourism Network president reminds the world that negative perceptions and news coverage can have a long-term impact on a nation's tourism marketing efforts.
Negative business cycles hurt everyone, but they especially hurt small and medium size businesses that often must struggle to pay their costs and employees.
When tourism suffers from a lack of perceived and real safety everyone suffers, especially the locale's SMEs.
In the recent past, France has experienced multiple waves of protests and violence.
These street demonstrations have been broadcast around the world.
The result has been that an ever-greater number of visitors have begun to question if they will be safe while visiting France.
Time 2023
This safety plus these negative perceptions is one of the reasons that TIME 2023, the upcoming World Tourism Network summit in Bali, Indonesia will include a special section on tourism and safety and how these basic needs must be met if tourism is to succeed.
Due to the latest violent street protests France now lags behind the Netherlands, Italy Spain, and the United Kingdom as a safe tourism destination.
To make matters worse, this decline in confidence has occurred not only in Paris but in all of France's major cities.
Tourists today demand safety and security by well-trained professionals. The hospitality industry's number one job is to protect its guests.
If it fails in this regard, all else becomes irrelevant. Real security involves training, education, investments in software, and the understanding that security is not a simplistic discipline.
Tourism security personnel need continual training and must be flexible enough to adjust their procedure to a constantly changing environment. One of the propositions to note is that as customer service increases, so does tourism security.
Security plus service and value for money will become the basis for 21st-century tourism success!
For more information about the WTN Bali summit, September 29-Oct 1 please visit www.time2023.com
For information on how to join members from 132 countries in the World Tourism Network visit www.wtn.travel/join