On the northeastern coast of the Canadian Province of New Brunswick, red, white, and blue flags still fly. These are the flags of Acadia, a colony of New France that settled on the North American coast during the 17th and 18th centuries. The descendants of these colonies wear this history proudly, continuing to showcase their French roots, language, and culture.
Visitors to this unique cultural and picture-perfect region in Canada come with Meat pies, chicken fricot, and fish cakes. Arcadians think eating like the locals is part of understanding and tasting this unique culture.
No visit to Acadie is complete without a stop at Le Pays de la Sagouine, a fictional island that comes to life. This living village, filled with a whole cast of characters, is set in an enchanting natural setting where theatre, music, comedy, and dance are featured daily with live performances.
Visitors to this region will find a mosquito-free Inch Arran Park beach, the warmest salt water in Canada at Parlee Beach Provincial Park, the breathtaking views of sunrises and sunsets over the mighty Northumberland Strait at Murray Beach Provincial Park, or one of the many in between.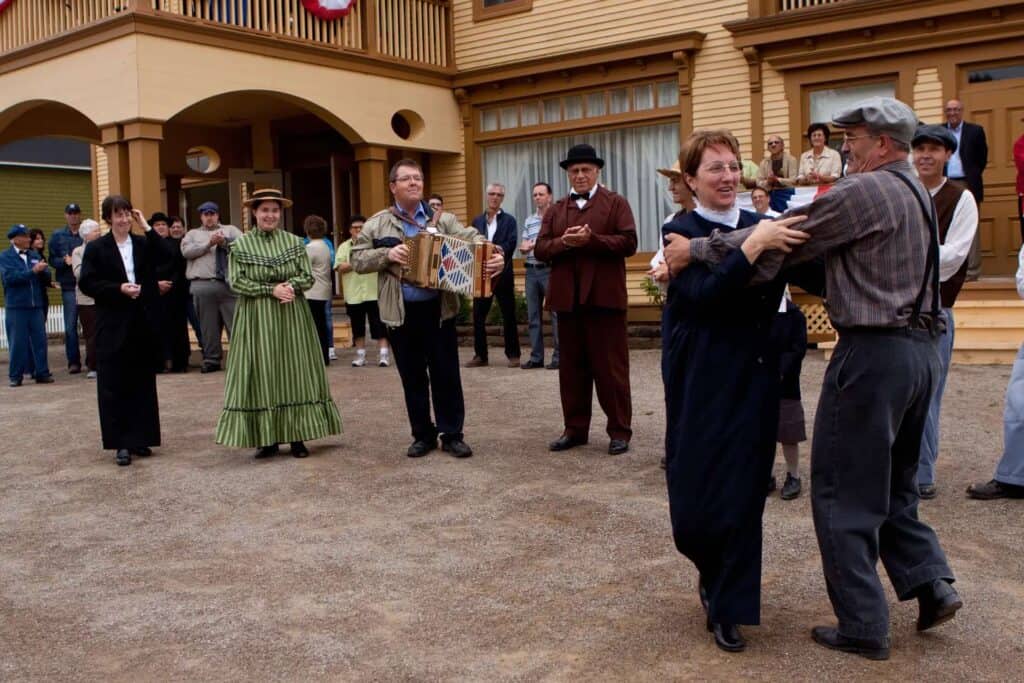 Today Canadians celebrate National Arcadian Day
The Hon. Prime Minister Justin Trudeau issued the following statement
"On National Acadian Day, we celebrate the unique traditions, heritage, and culture of the Acadian people, one of the oldest francophone communities in Canada, and recognize their rich contributions to our national identity.
"Through centuries of immense courage and determination in the face of persecution, the Acadian people have demonstrated admirable strength, courage, and resilience. Today, the thriving Acadian community continues to inspire countless people, in Canada and around the world.
"August 15 has been a day of celebration for Acadians since the first National Acadian Convention, which took place in 1881. Today, tintamarre parades are held across Nova Scotia, Prince Edward Island, Newfoundland, and New Brunswick, and locals and visitors alike will be invited to share traditional Acadian food, enjoy the work of Acadian artists and artisans, and take part in historical tours.
"To support Acadians and other French-speaking communities across Canada, the Government of Canada recently unveiled the Action Plan for Official Languages 2023-2028. Along with our changes to modernize the Official Languages Act, this will promote substantive equality between Canada's official languages and help preserve the role of French as a pillar of Canadian identity. Next year, the Government of Canada will support the Congrès mondial acadien 2024, in the regions of Clare and Argyle in Nova Scotia. This celebration of Acadians and their global diaspora will highlight the vitality of Acadian heritage to the world.
"Acadians contribute significantly to a strong, diverse, and inclusive Canada. Today, I encourage all Canadians to learn more about their culture, traditions, and achievements, and to join the celebratory events that will take place across the country. On behalf of the Government of Canada, I wish all those celebrating, at home and around the world, a happy National Acadian Day."