Peace Through Tourism is more than a movement started 30+ years ago by Louis D'Amore. Peace through Tourism founder Louis D'Amore is not only known as the Man of Peace.
After decades of work in a not-so-peaceful world, the role of peace through tourism is now undisputed and no one will argue that travel and tourism is an industry of peace.
With tears of joy in his eyes, former US Marine Hero, Louis D'Amore the Man behind Peace Through Tourism was given the Presidential Lifetime Achievement Award signed by US President Joe Biden today.
This is the highest award given to a top member of the travel and tourism industry and recognizes Dr. Amores's decades-long effort to establish travel and tourism as an industry of peace.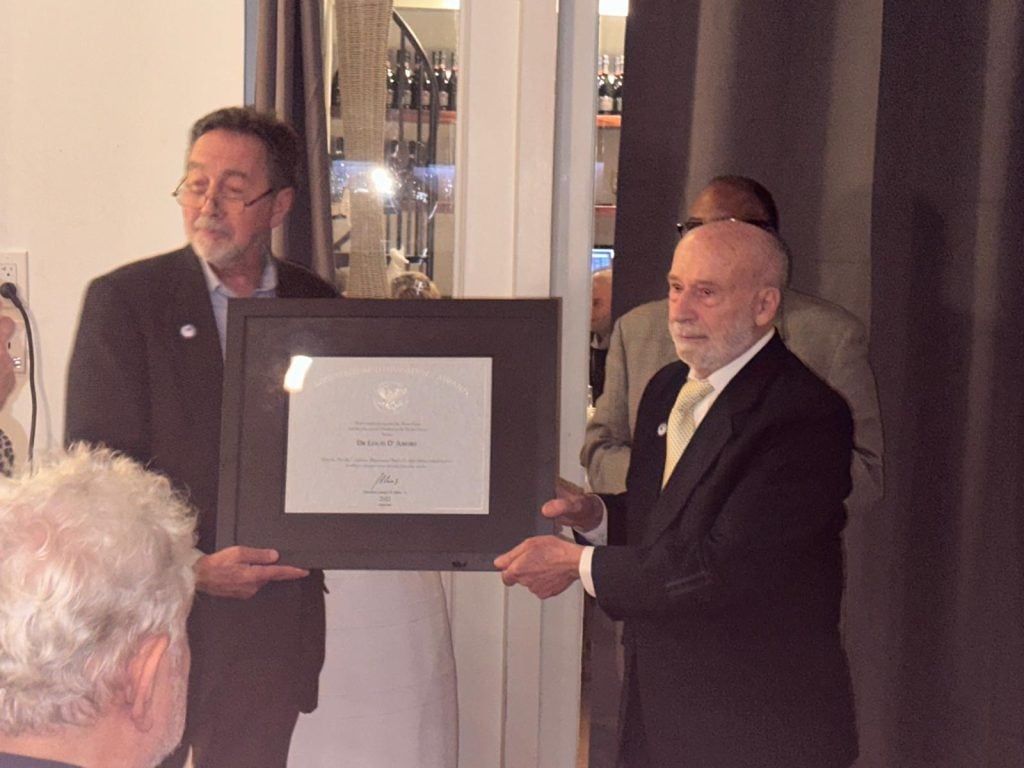 In 2003 UN Secretary-General Dag Hammarskjold and His Majesty Hussein The King of Jordan honored D'Amore as a man of peace.
At an IIPT "Family Board Meeting" of tourism leaders from around the globe met at the Bronxville Library in New York, and a dinner in Manhattan at Kellari Tavern, a Greek Restaurant it was a full and rewarding last day as president for Louis D'Amore.
Giving leadership of this organization to Mr. Ajay Prakash, who is now the President of the International Institute for Peace Through Tourism, Louis D'Amore was honored by tourism leaders from around the world today, and told a story never told.
Board members discussed a new way forward for IIPT, with Louis still involved as a patron and founder of the organization.
The ongoing handover will be concluded on Sunday with a service at The Cathedral Church of St. John the Divine in Manhattan. The Cathedral of St. John the Divine is the cathedral of the Episcopal Diocese of New York. It is at 1047 Amsterdam Avenue in the Morningside Heights neighborhood of Manhattan in New York City, between West 110th Street and West 113th Street.
There was a lot of laughter and tears today when Louis told his story of how everything got started when he was a US Marine fighting for his country in Vietnam.
Peace and tourism have a double meaning today.
This is a developing story and will be updated.