Chef Huyhua will oversee all pastry team operations, including for Astra Restaurant, The St. Regis Bar, Private Dining, and exclusive events.
Chef Huyhua joins the team with more than a decade of experience at highly regarded restaurants. Famed for his exquisite pastries and cake decorating artistry, Chef Huyhua plans to introduce a wide selection of signature confections, including afternoon tea sweets, chocolate bonbons, berry croissants, caramel cheesecakes, and more, to the hotel's menu. Chef Huyhua's decadent creations will enliven the St. Regis timeless traditions, including the signature Art of Tea ritual, and transcend The Art of Celebration by meticulously crafting personalized menus that reflect each guest's unique preferences, elevating the culinary experience in each celebration.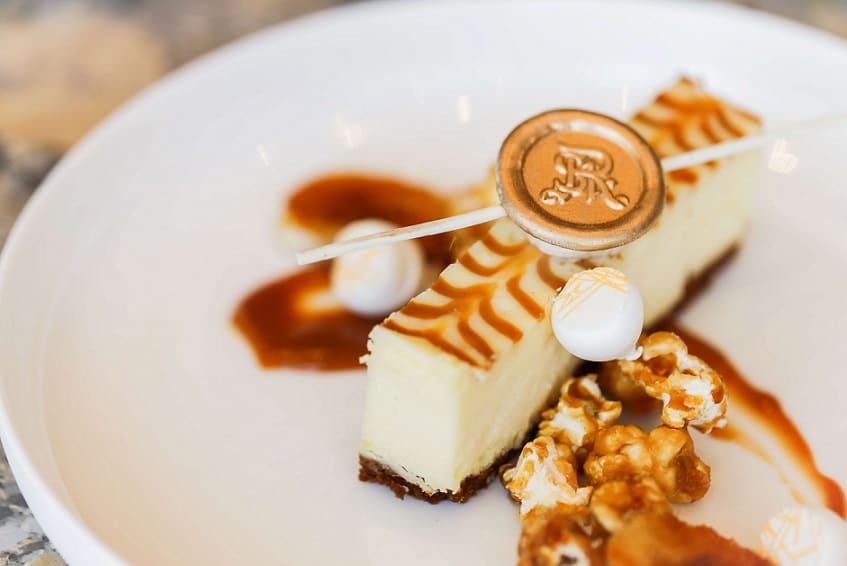 "Chef Huyhua demonstrates extraordinary talent and finesse. His creativity, passion for the culinary arts, and leadership will elevate the hotel's culinary programming to exciting new heights," said Roger Huldi, general manager of The St. Regis San Francisco, the city's premier five-star address renowned for its gracious, bespoke service, and timeless elegance. "We are so pleased to welcome him to our team."
Chef Huyhua comes from a family of bakers, namely his three uncles, and brings to his post a well-honed skill set and a trove of intriguing, inherited recipes infused with his own creative twists. Specializing in mousses, cheesecakes, fruit tarts, and cream puffs, Chef Huyhua perfected his craft as a pastry maker and cake decorator for weddings, parties, and remarkable events. He integrates his Peruvian cultural heritage into his culinary creations by carefully selecting and incorporating products that are grown and processed in South America. Striving to elevate the presentation of his desserts, he applies refined French techniques ensuring that each sweet delicacy stands out with a distinctive visual appeal.
"My vision revolves around a concept of simplicity infused with a touch of finesse and elegance, in line with the esteemed standards upheld by the St. Regis brand."
"It is my sincere hope that these creations resonate with people, reflecting not only the essence of California's unique offerings but also the sophistication and refinement synonymous with the St. Regis experience," expressed Chef Huyhua.
His professional career in the Bay Area dates from 2016, when he became the pastry team lead at EPIC Steak in San Francisco. He then moved on to a tenure at San Francisco's La Mar. During that time, he participated in the All-Star Chef Classic in Los Angeles, baking alongside renowned Peruvian chef and restaurateur Gastón Acurio. In 2018, Chef Huyhua moved to Wine Country, taking on the demanding pastry chef position at Meadows of Napa Valley. Directly before joining The St. Regis San Francisco team, he managed the pastry team at Alexander's Patisserie, one of the most reputable patisseries in the nation.
"I have been incredibly fortunate in my career to have been able to perfect what I love most – baking pastries and decorating cakes," said Chef Huyhua. "I feel so honored to be a part of this exceptional team and look forward to enhancing our guests' lasting memories of The St. Regis San Francisco."
For more information about The St. Regis San Francisco, please click here.
About The St. Regis San Francisco
The St. Regis San Francisco opened in November 2005, introducing a new dimension of luxury, uncompromising service, and timeless elegance to the city of San Francisco. The 40-story landmark building, designed by Skidmore, Owings & Merrill, includes 102 private residences rising 19 levels above the 260-room St. Regis Hotel. From legendary butler service, anticipatory guest care, and impeccable staff training to luxurious amenities and interior design by Chapi Chapo of Toronto, The St. Regis San Francisco delivers an unmatched guest experience. The St. Regis San Francisco is located at 125 Third Street. Telephone: 415.284.4000.