Award-winning Thomson Safaris in Tanzania is accused of threatening Maasai land in Liliondo, Tanzania for their expansion to attract international tourism to a land they claim as their own, but stole from the Maasai tribe.
A Maasai interest group accused the Tanzanians of the demarcation of wildlife and rich tourist hunting Loliondo Game Controlled Area and lost a court case over wildlife land control rights.
The fight by the Maasai people who feel they are being robbed of their land for tourism gains is ongoing. The livelihood and existence of the tribe are in danger, and the world remains silent, according to Maasai supporters.
According to a Maasai blogger in Excile in Sweden, tourism is destroying the livelihood of his people in Tanzania.
Ngorongoro Conservation Area:
Ngorongoro division of Ngorongoro District.
There are harsh restrictions in every aspect of life under the rule of the Ngorongoro Conservation Area Authority (NCAA) and its chief conservator Freddy Manongi/
The writer reports about Tanzania officials blocking funds for social services for Maasai since 2021.
Illegal transfer of COVID-19 funds to Msomera in Handeni where the Maasai are supposed to relocate "voluntarily", displacing the Msomera villagers.
In 2022, a vicious hate campaign was pushed to local media and in the parliament.
Maasai communities in Ngorongoro say the Tanzanian government is shutting down vital services to remove them from ancestral lands to expand lucrative game reserves.
Ngorongoro conservation area of 2m acres (809,000 hectares) of woodland and plains expand to the horizon in every direction. Cattle and zebras graze on dry tufts of grass, near small clusters of bomas (traditional Maasai houses).
To the south, a road sweeps Toyota Land Cruisers carrying tourists to the gates of the Serengeti national park. In the distance looms the Ol Doinyo Lengai, the Mountain of God, a sacred place of worship for the Maasai, a semi-nomadic pastoralist ethnic group who live in Tanzania and Kenya
According to the Swedish blog, Thomson Safaris, which claims 51 km2 of grazing land as their private nature refuge, OBC, keeps lobbying the Tanzanian government to grab 1,500 km2 from the Maasai people, and ruthless hypocrisy, lies, intimidation, and violence.
This seems to be the reality in the Ngorongoro Conservation Area.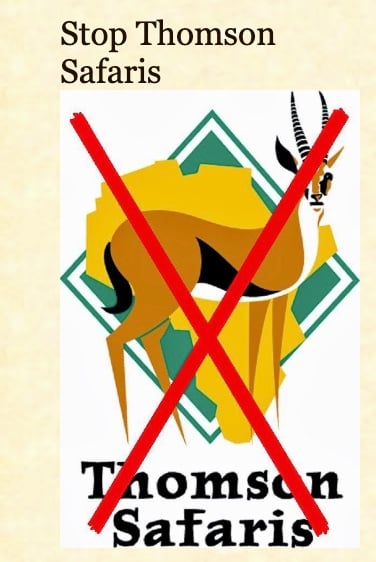 Thousands had to flee to Kenya, hundreds were arrested and over sixty were charged with bogus immigration cases that were dismissed.
Destroyed houses, stolen motorcycles, and smartphones, seized and even shot livestock and nobody is dealt with.
Many tribe people are terrifyingly deep in debt after being illegally fined when their cattle had been seized on the stolen land for over a year now.
Though both the Msomera villagers and the Ngorongoro migrants are increasingly speaking up about the unsuitability of this relocation. Dehumanizing ranger violence continues and is sometimes reported.