For many decades, American wines (except perhaps for California) were not "go to" wines." Bottles wearing labels from states such as New York, Oregon, Missouri, Colorado, Arizona, Texas, or New Jersey were frequently peppered with sarcastic remarks or ignored in favor of wines from just about anywhere else in the world.
Thanks to science, improved palates and a new tool box for growing grapes and producing excellent wines, this derogatory position (that was definitely anti-USA), is no longer valid. The wines of some American states are as good as, and sometimes better than, wines from Europe or South America.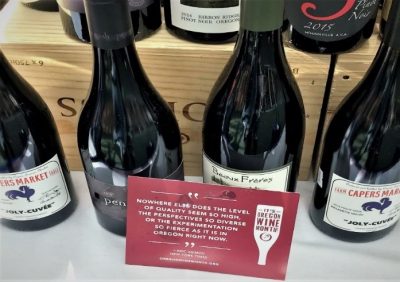 Tualatin Wines in Oregon
I recently returned from Oregon where I was introduced to the wines of Tualatin Valley (northwest corner of Willamette Valley). Tualatin is the term that identifies the local indigenous people and translates to "gentle and easy flowing," referencing the local Tualatin River as it meanders into the Willamette River.
The Willamette Valley is the largest and most important AVA in Oregon. Cool weather viticulture is enabled through warm and dry summers and almost no winter frost. There are mountain ranges on three sides of the valley (including the Chehalem Mountains) with options for higher elevation, and cooler vineyard sites.
Read the full article at wines.travel.