The Golden State and sunny Silicon Valley are shining brighter today as Spirit Airlines launches its new, nonstop service from San José Mineta International Airport (SJC).
The launch introduces affordable travel options for South Bay travelers, including two daily flights to Las Vegas (LAS) and daily flights to Dallas-Fort Worth (DFW) and San Diego (SAN). It also provides an easy gateway for visitors flying into the Bay Area.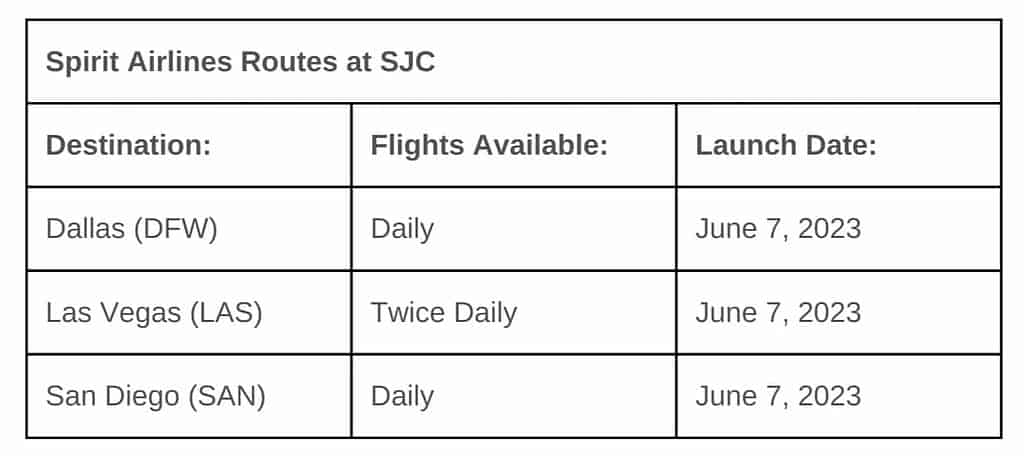 "There couldn't be a better way to kick off summer than by welcoming Spirit's bright yellow planes to San José for the very first time," said John Aitken, San Jose Mineta International Airport Director. "We pride ourselves on providing the best customer experience in North America, and now with Spirit's Ultra Low Cost fares, the award-winning experience at SJC will now be available to many more travelers."
"We can't wait to welcome our Silicon Valley Guests onboard one of the youngest fleets in the industry and fly them to these three great destinations, as well as give back to the community through the Spirit Charitable Foundation," said John Kirby, Vice President of Network Planning at Spirit Airlines. "San José has so much to offer travelers and our affordable fares will make it easier for our Guests to discover the Bay Area."
SJC and Spirit are also celebrating the new service with a celebration in the terminals, including a marching band procession to the departure gate to welcome the first passengers, and a social media sweepstakes with chances to win tickets from Spirit.