In addition, 17% of the surveyed males said they would consider using makeup in the future; assuming this is correct, it would double the size of the market.
The current use or potential interest in males and their cosmetics appears to be age related as 73% of men 51+ said they would NOT consider using cosmetics; however, this NO NO NO position was expressed by only 37% of men 18-34, so it seems that the younger men are open to using skin enhancing products including creams, mascara, foundation, bronzer and concealer.
Finding men wearing makeup
While research finds that men are buying more cosmetics than ever before, I do not know where these men are living…do not see them on the streets of Manhattan, at my gym or my club. Although American men have been slow to embrace makeup, attitudes are changing because of the pressure to live up to unrealistic beauty standards. To deal with this new reality they are spending increasingly larger portions of their income on lipsticks, powders and creams.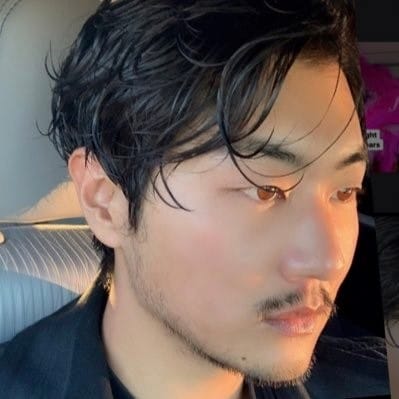 According to blogger David Yi, Founder, Very Good Light, makeup and skincare for men is used "to practice self-care, but also just to look and feel better." A study reported in TIME and Cosmopolitan found that men are likely to be as unhappy with their looks as women. If cosmetics can help men as it is "reputed" to help women, it is a quick and easy way to deal with a problem that has few reasonable and realistic solutions. Danny Gray, founder of War Paint, (a UK company founded in 2019) states that, "Makeup isn't only for women…. It's for everyone that wants it. And if you want a men's brand that speaks to you, look F**king cool in your bathroom, and stands for something more than just products, we've got your back." Gray credits makeup with helping his body dysmorphic disorder.
Men, makeup and history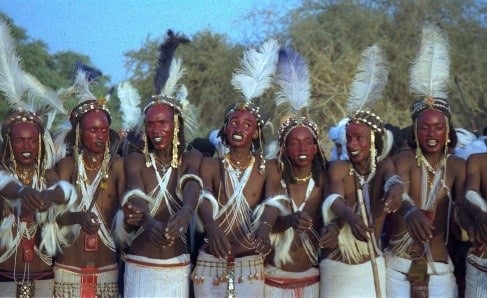 The use of makeup by men is not new. Ancient Egyptian men, as well as women, wore kohl around their eyes which, research offers, may have had antibacterial as well as decorative properties. The cat eyeliner design started in Ancient Egypt and was a sign of wealth. Men would wear eyeliner around the entire eye and wore pigment on their cheeks with lip stains from red ochre.
Wearing makeup was a way to showcase masculinity.
In Rome, men put pigment on their cheeks and paint on their nails that was made from pig blood and fat (1st century AD). King Louis XVI (18th century) was obsessed with wigs when he started going bald in his early 20s. Rockstars frequently line their eyes with black liner. Boy George wore makeup in the 1980s. In India men wear eyeliner and the Maasai's in Africa paint red ochre over their faces and bodies. Black men and makeup link to African traditions in Chad where the Wodaabe men cover their faces in lavish makeup to attract females.
Burden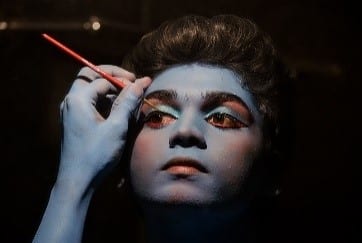 There is increased pressure for "men to maintain youthfulness, and so it does seem that they're increasingly seeking out aesthetic treatments" according to Julie Lipoff MD, assistant professor of clinical dermatology at the University of Pennsylvania who has noticed an increased interest among men in skincare, though not in makeup specifically.
Generation Z (people born in the late 1990s and early 2000s) is now at the forefront of culture and Jaden Smith and Lil ZuiVert are role models. These male celebrities are frequently seen wearing skirts or blouses as their fluid generation is more progressive and open than millennials (1981 to 1996). They are rethinking what defines masculinity, what it means to be a guy, and accept the fact that painting your face or using skincare doesn't make you any less of a man.
Historically, few men have had to concern themselves with the politics of makeup. If makeup becomes mainstream for men, however, they may find themselves facing some of the same pressure as women. Increased focus on men's looks could impact on their mental health as contemporary capitalism thrives on making us feel like we are not good enough.
To encourage men to buy and use makeup, brands like Cover Girl and Maybelline have featured men in their ads.
The TV series, Queer Eye, helped demystify cosmetics for men and Jonathan Van Ness showed contestant Tom Jackson how to use color corrector to tone down the redness of his face. With the Boy de Chanel line, Tom Ford makes concealer, bronzer and brow gel specifically for men.
Current research suggests that cosmetic and skincare organizations should look more closely at this growing male trend. Groupon found that American men spend, on average $244 per month on cosmetics, or $2,928 per year (22% less than women) while American women spend, on average $313 per month on cosmetics or $3,756 per year.
Globally, men embrace their own beauty
Globally, the men's grooming market is valued at $70 billion. In 2020, the men's cosmetic market in Japan grew by 4%, to a level of $341 million (Intage). Hot Pepper Beauty Academy, determined that Japanese men, 15-19 y/o spent $51.30 per month on basic cosmetics while men in the 20s spent $49.50 monthly.
South Korean men spent $495.5 million on skin care (2011, CBS Report) which equals 21% of global sales, making this country the largest market for men's skin care in the world, despite its relatively small population. Amorepacific, South Korea's largest cosmetic company, experienced revenue in 2021 of $4.4 billion and operating was up 136.4% to $298 million derived from 17 men's brands, and two Manstudio stores in Seoul entirely devoted to men's skincare and makeup.
The growth of interest in South Korea's men's makeup is partly explained by fierce competition for jobs, advancement and romance in a culture where "appearance is power." Women expect that men will take the time and effort to pamper their skins. Korean Air holds yearly makeup classes for male flight attendants.
Products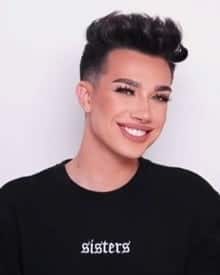 In 2016, Coty acquired CoverGirl and then made history by launching, CoverBoy, featuring YouTube makeup artist, James Charles (aged 17 at the time). Following along this path, L'Oréal enlisted beauty blogger Manny Gutierrez (Manny MUA) as the face of its Maybelline Colossal mascara campaign (2017).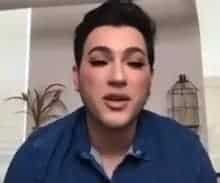 According to Guitterez, "…people misconstrue a man wearing makeup as someone that is transgender or someone that wants to be a drag queen, but it's not that." Gutierrez's makeup tutorials and product review attract nearly 5 million subscribers to his YouTube page and the NPD Group determined that one setting powder product saw a 40% surge in sales after Gutierrez promoted it on his channel. Kiehl's has been popular as a unisex brand; however, men now make up 39% of their sales. Machine Gun Kelly recently announced that he was launching a unisex nail polish line.
What men want
According to Ipsos (2022) men 18-34 y/o want to know how cosmetics will improve their physical appearance, help them cover up blemishes and defects and how, "guys like me" will be accepted when wearing makeup. Men over 51 also want to improve their physical appearance but are not comfortable with other people being aware that they are using cosmetics and are looking for discrete ways to purchase and use the products that will not threaten their sense of masculinity.
Men, already "with the program," are likely to continue with their beautification routine. The challenge will be to convince the remaining male markets that the products have already gone mainstream; however, it will take a concerted effort to get them into the stores or to order online items such as body wash, face wash, body spray, and other grooming products. Marketing efforts will have to not only address the needs and expectations of this market but promote the brand by increasing the consumer's perception of masculinity, increasing his self-confidence and sense of self.