Climate Change and Tourism : An Urgent Warning from Hawaii
Hawaii Governor Josh Green, M.D., today spoke at the United Nations (UN) Sustainable Development Goals (SDG) Summit, updating attendees about the Maui wildfires and telling the world this is the hottest day in human history.
"There is no town, city, or human community on earth that is safe from the kind of extreme weather fueled by climate change that we experienced in Hawai'i last month. We are in this together — we are all part of one interconnected and interdependent global community.
We are fully enduring Climate Change
"We are no longer anticipating the destructive effects of climate change — we are now fully enduring them."

Hawaii Governor Josh Green
Governor Green addressed Hawai'i's efforts to implement policies to achieve the UN's SDGs and the importance of local leadership to achieve the goals by 2030.
Governor Green stated Hawai'i's commitment to moving forward with a higher standard, as reflected in the Aloha+ Challenge and the United Nations Sustainable Development Goals.
"We urge our friends and neighbors in the global community to join us in our commitment to renewable green energy systems, protecting and strengthening our energy grids, and investing in solutions and technologies that can help reverse climate change," he said.
Global Center on Climate Change in Saudi Arabia
New powerful leaders in the global travel and tourism world, such as Saudi Arabia with its new Sustainable Global Center about to be launched by the most influential minister of tourism, HE Ahmed Al Khateeb, and with the assistance by his top advisor, the former Mexican Tourism Minister and WTTC CEO HE Gloria Guevara . The center commissioned a dream team of tourism leaders and even before its launch has been shaking the way economies look at climate change and tourism.
Island Economies understand
Hawaiʻi Green Growth CEO Celeste Connors added, "Hawaiʻi and Island economies understand the challenge of achieving a safe, equitable, and resilient future against the backdrop of climate change. They can help the rest of the world navigate towards a more sustainable path for island earth based on their experiences."
The United Nations Sustainable Development Goals (SDGs) are a universal call to action to end poverty, protect the planet, and ensure that all people enjoy peace and prosperity by 2030. They address global challenges, including those related to poverty, inequality, climate change, environmental degradation, peace, and justice.
Hawaii headquartered World Tourism Network will have a global expert follow up discussion on the fires in Maui, and the threat to tourism by Wildfires.
How you can join the Discussion on this Global Threat?
Joining hands: Climate change, peace & security
A joint stakeout delivered by Albana Dautllari, Deputy Permanent Representative of Albania to the United Nations, on behalf of the Security Council pledgers of the Joint Pledges related to Climate, Peace and Security (Albania, France, Gabon, Ghana, Japan, Malta, Mozambique, Switzerland, the United Arab Emirates, the United Kingdom, and the United States) on the impacts of climate change on peace and security in South Sudan.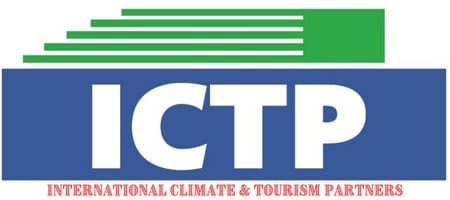 International Climate & Tourism Partners (ICTP)
The Hawaii based International Climate & Tourism Partners (ICTP) President Professor Geoffrey Lipman will launch the Climate Friendly Travel Club in cooperation with SunX Malta at the upcoming World Tourism Network summit TIME 2023 in Bali on September 29.
Time 2023 Bali