Jet Airways, which operated from 1993 to 2019, was headquartered in Mumbai, Maharashtra, India.
Jet Airways was also one of the most prominent airlines in India and was known for its high standard of domestic and international flight services. It joined the failed Etihad Airways Alliance with Air Berlin before going out of business.
Indian Police for the Enforcement Directorate (ED) arrested Jet Airways founder Naresh Goyal today for money laundering and bank fraud against Canara Bank.
Mr. Goyal was taken into custody under the Prevention of Money Laundering Act (PMLA) following a long session of questioning by police.
The 74-year-old founder is expected to be brought before an MLA court in Mumbai on Saturday, where the ED will try to keep him jailed.
Goyal, his wife Anita, former company executive G Shetty, and an unknown public servant are also under investigation for bank fraud against Canara Bank.
What does the FIR against Goyal and his associates say?
Loan accounts for Jet Airways were declared "fraud" on July 29, 2021.
Key points about Jet Airways: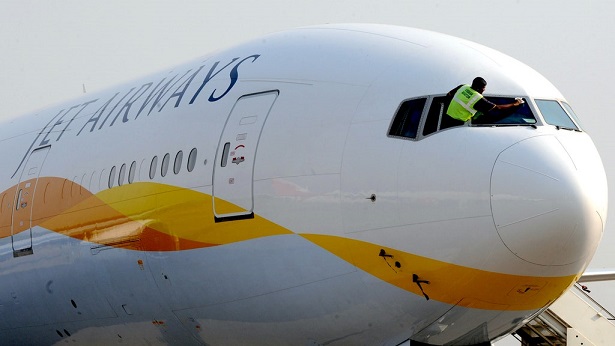 Founding and Operations: Jet Airways was founded by Naresh Goyal on April 1, 1992, and commenced operations on May 5, 1993. The airline quickly gained popularity for its high-quality service, in-flight experience, and efficient operations.
Fleet and Destinations: The airline operated a fleet of various aircraft, including Boeing and Airbus models, to serve both domestic and international destinations. It had a comprehensive network that connected major cities in India to various international destinations in Asia, Europe, North America, and the Middle East.
Financial Challenges: In its later years of operation, Jet Airways faced financial difficulties due to factors like high fuel prices, increasing competition, and economic challenges. These financial issues led to the airline reducing its operations and facing difficulty in paying off debts and employee salaries.
Temporary Suspension and Bankruptcy: In April 2019, Jet Airways temporarily suspended its operations due to its inability to secure necessary funds for its daily operations. The situation worsened, leading the airline to file for bankruptcy in June 2019.
Resolution Process: Following the bankruptcy filing, a resolution process was initiated to find potential investors or buyers for Jet Airways. However, the process faced several hurdles, including difficulties in finding suitable investors and disagreements among stakeholders.
Permanent Cessation: Despite efforts to revive the airline, Jet Airways was unable to secure a viable resolution plan. Consequently, the National Company Law Tribunal (NCLT) approved the airline's liquidation in June 2021, marking the end of its operations.
Impact: The closure of Jet Airways had significant implications for the Indian aviation industry. It resulted in reduced competition in the sector and affected employees, passengers, and various stakeholders associated with the airline.
Canara Bank is one of the major public sector banks in India. It was established in 1906 and has its headquarters in Bengaluru, Karnataka.