Indonesian President Joko Widodo concluded his five-day visit to four African countries with full commitments to strengthening bilateral and business relations between Indonesia and Africa.
The Indonesian president visited Kenya, Tanzania, Mozambique, and South Africa. It was his first working tour in Africa.
"This is my first visit to the African region, which is intended to strengthen solidarity among the countries of the global south", President Jokowi said.
Mozambique is the first country in Africa to sign a Preferential Trade Agreement (PTA) with Indonesia.
President Jokowi's first leg in Africa started in Kenya, where he met and then held discussions with Kenyan President Dr. William Ruto.
Jokowi said that Indonesia and Africa have had a long and historic relationship since 1955, when Indonesia was the initiator and host of the Asian African Conference in Bandung and then played a leading role in establishing the Non-Aligned Movement.
"It is this Bandung spirit that I will bring with me on a visit to Africa by strengthening solidarity and cooperation among the Global South countries," said Jokowi.
President Jokowi also said that Kenya and Tanzania have opened their embassies in Jakarta. Targeting tourism and business development cooperation with Indonesia, Tanzania has opened its embassy in Jakarta.
"Kenya and Tanzania opened their embassies in Jakarta last year. This is a form of commitment from the two countries to continue to enhance cooperation with Indonesia," the President said.
Apart from trade, investments, and energy development, tourism is one of the key areas of cooperation between Tanzania and Indonesia.
Popular are cruises and beach holidays, which are the leading tourist activities set for joint cooperation between Tanzania and Indonesia.
During his visit to Tanzania, the two countries agreed to boost trade and investment in various areas and signed seven agreements involving public and private sector partnerships in boosting trade, manufacturing, agriculture, energy, minerals, oil and gas, fisheries, and tourism.
The tourism and hospitality industries are key among the leading and targeted investment areas envisaged to enhance the relationship between the two states.
Indonesia is best known for its beaches, which are rated among the best and most beautiful in the world. It is also best known for its natural resources on land and in marine life.
President Jokowi and his entourage returned to Indonesia on Friday, August 25th.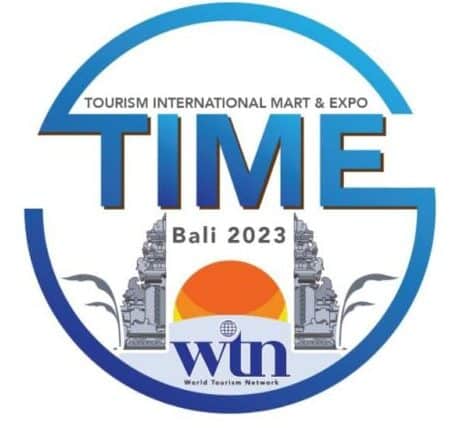 The Indonesian Minister of Tourism and Creative Industries will be hosting the First Global Summit for the World Tourism Network in Bali, on September 29–30. Africa is playing an important role in this executive summit by helping SMEs in the travel and tourism fields. The World Tourism Network and the African Tourism Board have a combined founding history.
Jens Thraenhart of the African Asian Union will be participating in TIME 2023 together with Alain St. Ange, the former minister of tourism for the Seychelles, and the owner of a tour company from Kenya.