We are called to be architects of the future, not its victims – architect, writer and philosopher R. Buckminster Fuller describes the need to proactively embrace change, which is fast becoming a core skill in today's business climate.
The education program at IMEX Frankfurt this May is centered around helping planners to respond to and navigate their way through change, both professionally and personally.
The IMEX 2023 Talking Point – Human Nature – provides a steer for education and activity at IMEX Frankfurt, taking place May 23 – 25. Running as a thread throughout the show, the Talking Point celebrates the innate human need to meet face to face and its ensuing benefits, from driving business growth to creating lifelong, global connections.
The result is a new set of education tracks reflecting the way people now live and work – attendees can 'pick and mix' across these tracks to suit their skill requirements. Event Marketing is a brand-new addition, while Technology and Innovation; Trends and Research and Experience Design are tried and tested tracks that are always in demand. A new Business Practices track will include the ever-popular Event Planner Toolkit while a People and Planet track will specifically address Equity, Diversity and Inclusion (EDI), Professional and Personal Development, Leadership, Culture and Engagement, Wellbeing and Sustainability.
The education programming – there are more than 150 altogether – has been crafted in a variety of formats, from solo presenters to duos and panels, workshops, co-labs and ideation sessions, all designed to recognize and serve diverse learning approaches. Tangible, practical takeaways are front and center to encourage attendees to immediately apply what they've learned in their business meetings the same day. The full range of speakers and sessions are now live online – attendees can dive into the colorful listing to plan their learning time at the show.
Specialist education starts the week
The day before IMEX Frankfurt, on Monday, May 22, is dedicated to specific buyer audiences from the global events community.
As we return to live events, the time has come for the industry to stop talking about making events more sustainable, and take immediate, practical action. This is the driving principle behind the opening plenary session at Association Focus, sponsored by Messe Frankfurt. Delivered in association with ICCA, AC Forum, AMC Institute, ASAE and ESAE, Association Focus will bring together industry sustainability experts and associations to share practical ways of reducing the carbon footprint of events.
Senior speakers from Meta, EY, Google, Microsoft and Salesforce are among the influential global brands spearheading a carefully tailored, interactive program for corporate event planners and senior leaders. At Exclusively Corporate, the future of corporate events, digital vs live and the metaverse all top the agenda. Microsoft's Bob Bejan and Salesforce's Charlotte Pedersen who will go head-to-head in The tale of two titans – the evolution of event strategy and experience design. Moderator Nicola Kastner explains: "Very rarely do we have an opportunity to learn from two massive tech brands taking such radically different approaches to their events."
Year on year IMEX's Agency Directors Forum is redesigned to meet the prevailing business needs of senior agency professionals. 2023's facilitated discussion will focus on business management issues. Hot topics are set to include people and talent management; succession planning; business drivers, trends and technology and new business strategies, plus new revenue generation models.
New co-located events for 2023 include MICE Impact Academy, an exclusive invite-only education event for German planners, and ELX (Event Leaders Exchange). ELX's two-year old community of senior event corporate event leaders from 3,000+ headcount organizations with $3 billion+ annual revenue will meet at the show for the first time.
Community, choirs and children – new headline sessions
New headline sessions feature diverse speakers from all over the world who'll peel back the curtain to share what they've learnt from various experiences – expect insight, joy and tales of courage. The one thing these speakers all have in common? They all have incredible stories to share.
Rock Your Business Founder, Brian Allan, adapted his Choral Singing Workshops to help Ukrainian refugee children all over Poland. To date he has conducted workshops for over 10,000 children to raise funds to open weekend centers around Poland where these children can receive musical therapy through choirs and music workshops.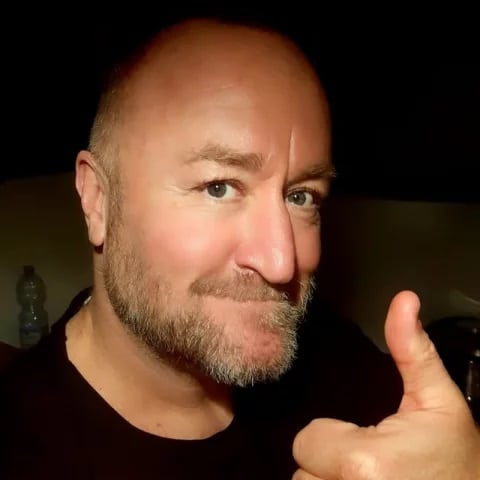 Eszter Mattiassich-Aszody, Head of Global Events at Siemens Healthineers, joins international crisis leader Thomas Lahnthaler to explore leadership and life lessons from children. Tapping into the wisdom of Walt Disney who said Our greatest natural resource is the minds of our children, Eszter explains: "It's interesting to observe the sheer flexibility of their minds… there are no barriers"
Carina Bauer, CEO of the IMEX Group, sums up: "In the current climate, we're all dealing with an increased pace of change. The choice is how we frame the changes that face us at any point in time. Our learning program at IMEX Frankfurt has been designed with great detail and care to guide people and help them embrace change to benefit their lives, their teams and their events."
The education at IMEX in Frankfurt is free of charge and open to all. Full details can be found here. Check out the highlights here.
IMEX Frankfurt takes place May 23 – 25. To register – for free – click here.
IMEX Frankfurt will take place at Messe Frankfurt from May 23-25, 2023.
The show ranks in the top 20% of global trade shows surveyed in Explori with a Net Promoter Score of 94/100.
ExpoPlatform is a UK-based event tech provider that operates globally and is trusted by world-leading organizers due to its innovative and reliable technology.
The business has also released a range of industry-leading ebooks under its Future of Events series, as well as its latest research into the digital future of exhibitions through the Event Tech Forecast 2023.
eTurboNews is a media partner for IMEX.