In an effort to grow Japan arrivals to the island, the Guam Visitors Bureau (GVB) hosted a trade show event at the Dusit Thani Resort to bring visiting Japanese travel agents together with its tourism industry members.

"The focus of the tabletop at Dusit is to really encourage group travel and rebuild relationships between our travel trade and GVB members as well as promote participation for the Ko'ko' Road Race for next year," said GVB President & CEO Carl T.C. Gutierrez. "While the work continues to highlight Destination Guam, we are hopeful the Japan market will grow through our recovery efforts."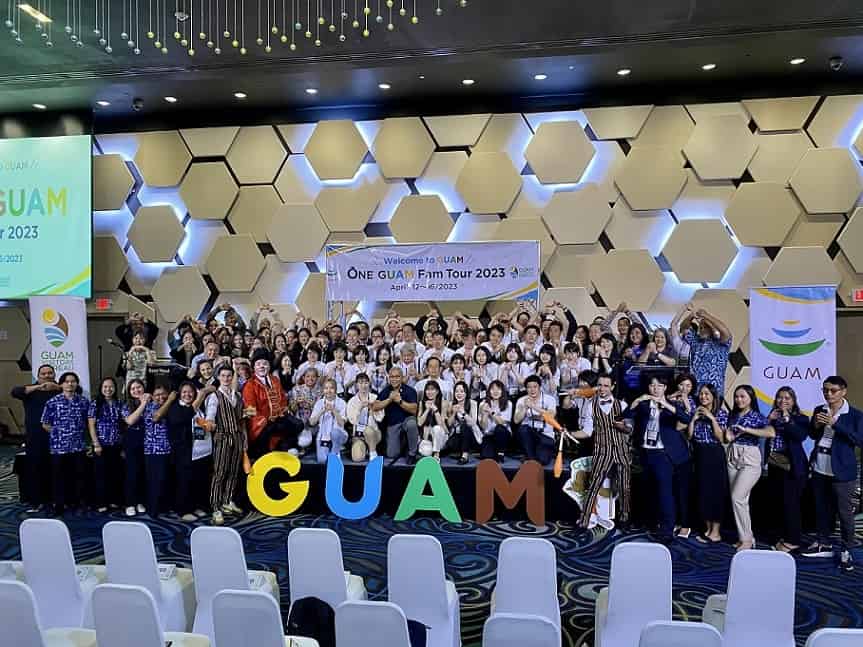 The travel agents are part of a familiarization tour in partnership with the Japan Guam Travel Association and various GVB members that will allow them to inspect different properties around the island, as well as participate in events like Ko'ko' Weekend, to gain a better sense of Guam's current offerings.

The Bureau gives special thanks to the following GVB members – JGTA, Lotte Hotel, Rihga Royal Laguna Guam Resort, Baldyga Group, Crown Plaza Resort, LeoPalace Resort, Valley of the Latte Adventure Park, Dusit Thani Guam Resort, T Galleria by DFS, Guam Reef Hotel, Hoshino Resorts Risonare Guam, The Tsubaki Tower, Westin Guam Resort, IT&E, LamLam Tours, Hilton Guam Resort & Spa, Micronesia Mall, Fish Eye Marine Park, Hotel Nikko Guam, Pacific Islands Club Guam, Guam Premier Outlets, Super American Circus, Country Club of the Pacific, Skydive Guam, University of Guam, Tommy Hilfiger, Sentry Hospitality, Holiday Resort Guam, Hyatt Regency Guam, Dusit Beach Resort, Guam Plaza Resort, Bayview Hotel Guam, and Guam Community College.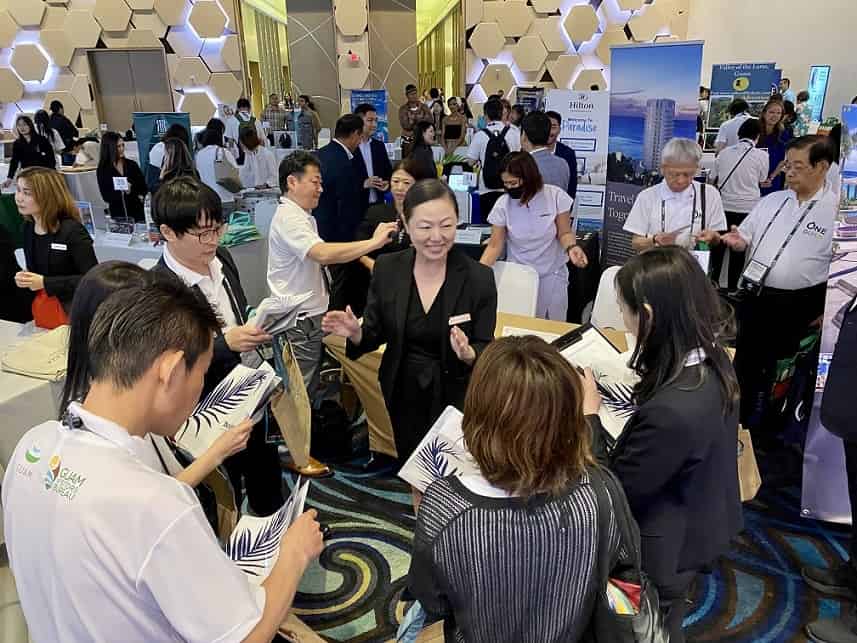 Super Influencers
In addition to travel agents, three super influencers from Japan are also on island. Shuzo Ohira (@shuzo___3120), Yamato Inoue (@yamatoinoue__0612), and Shoma Nagumo (@shoma8108) have a collective social media following of 13 million people. They will be exploring Guam's nightlife and participating in the Guam Ko'ko' Road Race.