The Middle East's newest Exhibition & Convention Center, Exhibition World Bahrain recently joined the World Tourism Network as its first major global convention center member. This is an important step for WTN to include major players in the Meeting and Incentive Industry among its members in 133 countries.
This trend continued for WTN when it partnered with the fastest-growing trade show in the United States: IMEX America in Las Vegas.
Located in the heart of Arabia, the spectacular Exhibition World Bahrain is the region's newest Exhibition and Convention center and places a global spotlight on Bahrain as the region's most exciting destination, it is an innovative, flexible space able to accommodate prestigious exhibitions, conventions, entertainment, concerts, and gala events from around the world.
Since its inauguration in November 2022, EWB has already welcomed over half a million visitors from across the globe.
It is owned by Bahrain Tourism and Exhibitions Authority, and managed by ASM Global, the world's leading venue and event management company.
"Exhibition World joining us is an endorsement for small and medium-sized businesses and the role they play in our global sector and of course in the global meeting and incentive industry", says Alain St. Ange, the VP for International Relations for World Tourism Network, and former minister of Tourism Seychelles. "Exhibition World Bahrain, as a new and progressive convention center understands the business potential SMEs add to the MICE industry."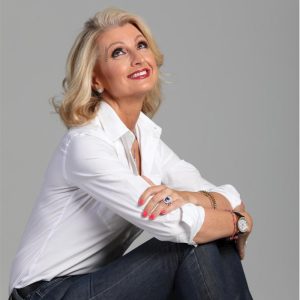 Dr. Debbie Kristiansen General Manager for this new WTN member explains:
Exhibition World Bahrain officially opened in November 2022, and it is the Middle East's newest exhibition and convention center, catering for all types of events, from large conventions and exhibitions to meetings, live entertainment performances, weddings, galas, corporate events, and more.
With both indoor and outdoor space spanning over an area of 309,000 square meters, Exhibition World Bahrain is an innovative, flexible, and adaptable space, with three separate entrances, designed to cater for multiple concurrent events at the same time, or for hosting one large event utilizing the entire venue.
The venue boasts 10 exhibition halls covering 95,000 square meters collectively, fully equipped with offices, meeting rooms, and utilities for event organizers, and an extraordinary convention center featuring a Grand Hall with the capacity of up to 4,000 people, with 19 translation booths, 19 meeting rooms of differing sizes, VIP majlises, and more.
Exhibition World Bahrain is a venue that compliments the Kingdom of Bahrain's great appeal as a destination and capitalizes on its potential to become a regional hub for the MICE industry. Bahrain is an exquisite country, rich with history, and offers a truly authentic and holistic hospitality experience. A cosmopolitan destination and a very open society, yet very proud of its heritage and culture.
It's also strategically positioned in the center of the world between East and West.
When Dr. Debbie Kristiansen was appointed by ASM Global she told Travel Daily News Asia: "I look forward to working closely with Bahrain Tourism & Exhibition Authority to develop and grow the international MICE business, and to create a long-term legacy for Bahrain."

World Tourism Network
World Tourism Network was co-founded by eTurboNews, in 2020 when launching the rebuilding.travel discussion together with PATA and the African Tourism Board during the COVID-19 pandemic.
Today World Tourism Network has more than 17,000 members and supporters in 133 countries and has become the voice for Small and Medium Sized Travel and Tourism Businesses. In bringing SMEs together with the Public Sector, and with the largest companies in the sector, WTN members play an important role in the World Tourism community. WTN is helping members to generate visibility and sales.
Juergen Steinmetz, Chairman and co-founder of WTN said: "We're excited to welcome Exhibition World Bahrain as a new member. It definitely adds to our MICE sector partnerships such as IMEX and IMEX America.
"Over USD 30 billion worth of investments in strategic projects, including infrastructure and tourism initiatives, are set to catalyze growth and reinforce Bahrain as an international tourism hub.
"With the launch of the new Passenger Terminal Building, which was named the World's Best New Airport at the Skytrax 2022 World Airport Awards, Bahrain's transportation and aviation sector has taken a massive leap forward, bringing the Kingdom closer to its economic diversification and sustainability goals."