The new Impact team will oversee Industry Relations, Advocacy and Advancement, as well as the company's wider Environmental, Social and Governance (ESG) strategy. The team's creation also reflects IMEX's new Purpose, Mission and especially its Vision, which is "a thriving global events industry focused on positive change."
The purpose of the new initiative is to broaden IMEX's positive influence on the global meetings, events and incentive travel industry and the local communities in which it works: Brighton (UK), Frankfurt (Germany) and Las Vegas (USA). It will include all the projects and charitable endeavors that IMEX either drives or supports, many of which have previously been reliant on volunteers and passionate individuals within the business.
Natasha Richards leads the new team, having been appointed Director of Impact and Industry Relations. Working closely with other team members and industry stakeholders, she will oversee all industry partnerships, sponsorships, pan-industry initiatives and strategic alliances for the IMEX Group. Natasha is already well-known and respected throughout the industry primarily for her advocacy role, which centres around the IMEX Policy Forum, held at IMEX Frankfurt each year.
Summing up her new role and the new team, Natasha explains:
"The creation of this new Impact business unit is a clear demonstration of IMEX's determination to achieve our ESG goals while also leading and encouraging others to do the same."
"Having a dedicated Impact team also unites several company initiatives with the aim of achieving greater coherence and visibility over time. We also expect this change to feed into IMEX's employer brand and, most importantly, to create a net positive impact for the global events industry!"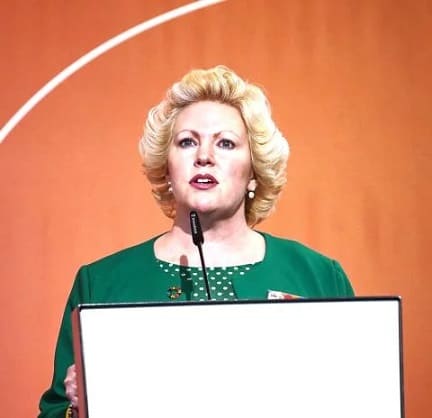 ESG super-pillar
Recognizing that ESG is an integral part of decision-making at IMEX, it is a 'super-pillar' of the new business unit, sitting alongside Industry Relations and Advocacy and Advancement as core priorities. Crafting a comprehensive ESG framework will be a particular focus, beginning with IMEX's Net Zero Strategy, set to be announced over the summer.
Carina Bauer, CEO of the IMEX Group, sums up: "Our new Impact team provides us with a single point of focus for all our ESG initiatives, bringing them in line with our company values and adding more impetus to positive change across the whole global events industry."
The next opportunity for the industry to see some of these initiatives in action is the upcoming edition of IMEX America opening October 17 at Mandalay Bay, Las Vegas. Register here
eTurboNews is a media partner for IMEX.