Travel and Tourism are dependent on connectivity. This is equally important for big players in the industry and SMEs.
World Tourism Network is a fast-growing, dynamic community bringing small and medium size businesses to the table, and connectivity is an equal concern for tourism businesses of all sizes.
WTN is preparing for its first global summit to take place in Bali from September 29 to October 1, 2023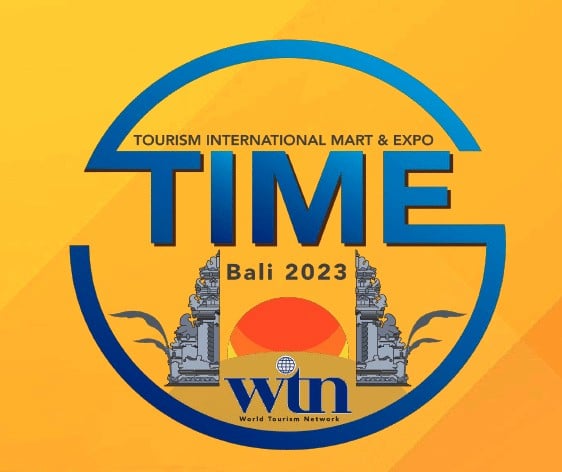 Airlines such as Garuda, Turkish Airlines, Singapore Airlines, and Emirates understand emerging markets and the importance of SMEs and the World Tourism Network as global advocates, allowing hosted buyers within the small and medium-sized companies in the selling travel trade community to explore Indonesia and its niche markets.
It also allows tourism destinations from around the 132 WTN member countries to promote their destination to Indonesia's lucrative outbound market's ever-increasing importance.
Partner airlines support the TIME2023 summit in Bali with the Indonesian Ministry of Tourism and Creative Industries, the Bali Tourism Board, the Global Tourism Resilience and Crisis Management Center, and many others.
Mauritius-based Vijay Poonoosamy, the former VP of International Affairs for Etihad Airways and Chair of the WTN Aviation Interest Group, will lead a panel on connectivity.
Today TAL Aviation joined World Tourism Network as its latest member. This is significant.
Israel-based TAL Aviation was established in 1987 by aviation and travel industry veteran Gideon Thaler.
TAL Aviation is a leading and most dynamic representation and airline GSA enterprise globally. In addition to representing world-leading passenger airlines, TAL Aviation also operates and distributes other services such as:
Cargo Solutions for airlines
A-La-Carte services
Destination Marketing
Hotel Representation
Founder Gideon Thaler was quoted in a story published by Amazing Travel News:
"TAL Aviation is keen to join WTN to be part of this dynamic community and looks forward to meeting new clients through various leads."
Juergen Steinmetz, Chairman of WTN, said: "We welcome Gideon and his impressive operation representing airlines worldwide to our global community. This is an exciting step forward and a great addition to our ambition in the aviation world."
"It's time for tourism leaders, for small- and medium-sized travel and tourism businesses, and it's TIME 2023 for world tourism to meet on the "Islands of the Gods," Bali, Indonesia, September 29 – October 1, 2023. TIME 2023 is four global summits in one – a must to attend."