Money Money Money
The global cosmetic industry is valued at $380.2 billion.
What is Beauty?
We may want to be beautiful, but what is beauty?
Studies have determined that "beauty" is NOT in the eye of the beholder. In reality, beauty is defined by cultures. Consider that in some Middle Eastern countries almost every body part of a woman is hidden, leaving slits in the fabric for vision; in other cultures, women are considered beautiful with only the smallest amount of fabric covering carefully chosen parts of their bodies.
In some cultures, female faces are judged to be significantly more attractive after the application of layers of eye, lip and full-face makeup while other nations find women beautiful without any adornment or color at all.
In the West, a quick scan of a Vogue or Glamour magazine provides insight into the values of the American culture which continues to focus on the aesthetics of a tall, slender woman with large breasts and delicate features combined with a tiny waist and small buttocks. Although there are ample public relations efforts to encourage a more realistic and healthier realistic body profile, women still flock to doctors, shops, and gyms for breast enlargement, enhancing bras, waist cinchers, and leaner-toned arms and cores.
The global travel reunion World Travel Market London is back!
And you're invited. This is your chance to connect with fellow industry professionals, network peer-to-peer, learn valuable insights and achieve business success in just 3 days! Register to secure your place today! will be taking place from 7-9 November 2022.
Register now!
In America, tan skin is desirable so we strip down to almost nothing and have our bodies spray painted and contoured or bake under an unrelenting sun to get the glow. In comparison, Asian women want a creamy complexion and Japanese women wear long sleeves and hats to keep the sun away from their skin.
Women considered beautiful in South America are featured with large breasts, thicker, more muscular legs, and hips with a significant focus on the butt. To reach the glorified goal, women head to the plastic surgeon for breast and butt enhancements.
In Korea, a woman is considered beautiful if her skin looks like a porcelain doll (a look that does not come naturally) and pale skin is associated with youthfulness. The first sign of aging in Asian women is skin pigmentation, not wrinkles and women use beauty products with whitening agents to appear as light and ageless as possible.
Korean beauty consumers favor a dewy, glowing complexion with texture, yet natural eyebrows. Beauty trends lean toward soft, earth-toned eyeshadow and natural lips with lightly tinted color. Wide eyes are also desirable and every year thousands of young people undergo double eyelid surgery to make their eyes appear larger.
This has impacted the desires of women around the world as they run for Korean skincare and face masks in order to model the Korean female and combat aging while achieving the perfect complexion.
Women in India are influenced by Western ideals and are now under pressure to lighten their skin and slim down in order to more closely meet the Western ideal; some think that the desire to conform is based on the history of colonization.
One of the outstanding features of the Indian woman is her think lustrous hair and Western women are quickly purchasing coconut oil in an attempt to achieve the mane of the Indian female. Long lustrous black hair, almond-shaped eyes, natural lips, dark eyebrows, thick eyelashes, and straight pointed nose equate to beauty in India. Fair skin and Bollywood actors/actresses endorse beauty products that contain whitening agents that promise a lighter complexion.
In New Zealand, the Maori people find that face tattoos are beautiful, especially swirly-shaped markings called Ta Moko with a preference for tattoos on chins and lips.
BIG BUCKS IN BEAUTY
Plastic Surgery
Plastic Surgery has been the third most popular cosmetic surgery worldwide. In 2020, the United States registered the highest number of global cosmetic procedures with nearly 4 million operations. The number of surgical and nonsurgical cosmetic procedures has grown over the last 10 years from 1.6 million procedures in 1997 to over 5.5 million in 2020. Nonsurgical operations represent nearly three-quarters of all procedures.
The United States has over 7000 registered plastic surgeons while Brazil, in second place, records 5,843 specialists in the field (2020). In the USA, Beverly Hills is at the top of the list of the city with the most plastic surgeons per capita with Beverly Hills and Los Angeles, California, being placed under the same umbrella when considering plastic surgeons. In the six-mile Beverly Hills area, there are at least 72 cosmetic surgeons.
In Brazil and other parts of South America, being attractive is seen as crucial to getting a job and finding a partner.
Beauty is such a core part of the culture that plastic surgery is free or low-cost in public hospitals. This desire to be beautiful has made Brazil the second most popular country for plastic surgery with more than 2.5 million procedures performed in 2016.
The most popular plastic surgery is liposuction followed by breast augmentation, abdominoplasty (tummy tuck), and breast lifts. Brazilian women are under pressure to have a perfect body that they can flaunt in a bikini. Women even have liposuction on their toes in pursuit of a flawless image.
In total, the USA and Brazil accounted for 28.4% of all cosmetic procedures (surgical and non-surgical) in the world (2018), followed by Mexico and Germany. The dominant procedures included Botulinum toxin type A, Soft Tissue filler, Laser Skin Resurfacing, Chemical Peel, and Intense Pulsed light.
Buying Beauty in Boxes, and Tubes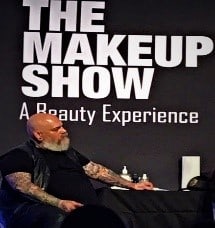 In the 1990s, beauty brands were in complete control of the definition of beauty. Research by Mintel finds that the beauty industry is changing. Men and women are embracing their imperfections and taking control of how they define beauty as individuals. The body-positive movement is growing, although there is still pressure to achieve the perfect figure. The Kardashians have set the bar high for tiny waists, voluptuous curves, and full hips – beauty that may be unattainable for most women without cosmetic medical procedures.
It may be a surprise, but the Asia Pacific region has the largest beauty industry market share (46%), followed by North America (24%) and Western Europe (18%). Geographically, the Asia Pacific and North America dominate, accounting for more than 70% of the total market size combined.
Before COVID, most cosmetics were purchased at brick/mortar specialty shops as well as department and drug stores. COVID changed shopping, and sales shifted to online purchases and are projected to comprise 48% of the total market by 2023.
The trend started in 2020, however, COVID accelerated the switch to the online channel of distribution/purchases.
Because of salon closures, purchases of DIY beauty products were in demand, including peels, masks, and waxing kits. Currently, consumers are wary of using products with harsh chemicals, and natural cosmetics are projected to increase to $54B by 2027. The preferred products are cruelty-free, natural, and designed/produced with sustainability as an objective.
Inclusivity has become very important to consumers and in response, companies such as findation.com feature a product finder on their website enabling the site visitor to choose from different producers and foundation shades.
Consumers are getting their information on what to wear and how to wear it from online publishers (i.e., Allure, Good Housekeeping) and information sites rather than beauty brands and retailers. Publishers are capturing consumers' interests by providing high-value content that is relevant and has strict editorial standards that offer expert advice, including reviews, hair product information, and makeup tutorials.
In organic searches, beauty brands such as Estee Lauder, L'Oréal, Glossier, and Clinique came up nearly empty in the non-branded organic search ether across skincare, makeup, and hair care because they lack the SEO strategy and long-form content to compete effectively in the Google space.
Sephora and Ulta perform well but still lag behind many publishers, blogs, and health-related websites
While Amazon's dominance in eCommerce SEO is a given, in various beauty markets they do not shine so brightly. Across skincare queries, Amazon ranked 8 n the organic market share.
In makeup, it ranked slightly better in the 5th position; however, in hair care, it ranked Number 2.
African American Market
There are over 41 million African American people in the USA. This market segment spent over $6.6 billion on beauty in 2021 representing 11.1% of the total US beauty market, lagging slightly behind the 12.4% Black representation in the total US population. African American shoppers represent 86% of the ethnic beauty market (2017) generating $54 million in sales and this group spends $1.2 trillion on beauty and cosmetics each year.
Black consumers also spent $127 million on grooming products and $465 million on skincare products.
Black consumers prefer Black beauty brands and are 2.2 times as likely to conclude that products from these brands will work for them. Unfortunately, only 4-7% of beauty brands carried by specialty stores, drug stores, grocery stores, and department stores offer Black brands.
Black brands in the beauty industry raise a median of $13 million in venture capital, substantially less than the $20 million that non-Black brands raise although the median revenue of the Black brands is 89 times higher than what non-Black beauty brands return over the same period.
Addressing racial inequity in the beauty industry is a $2.6 billion opportunity and could be a win-win situation for shoppers, entrepreneurs, large beauty houses, retailers, and investors.
Money Talks Beauty
Although some research suggests the country is in a recession, the beauty space is actually flourishing creating what is identified as the "lipstick effect." Consumers are actively acquiring products that will attract "mates." In a study that rated attractiveness, faces with full makeup were rated as more attractive than those with no makeup or less makeup.
Women with makeup were viewed as healthier, more confident, and more professionally successful by male and female participants.
The global eye makeup market was valued at $15.6 billion in 2021 with an expected increase to $1.4 billion by 2027. Key players in this industry segment include Estee Lauder, Shiseido, and Revlon.
The eyeliner market size in 2020 was $3,770.9 million with a forecasted increase to $4,296.9 million in 2027 with significant increases in vegan, cruelty-free, organic products that are safe for the skin.
Key market players include L'Oréal Paris, Estee Lauder, P&G, LVMH, and Shiseido.
The lipstick market in 2018 was valued at $8.2 billion and is expected to reach $12.5 billion by 2026. This product is designed to offer protection, texture, and color to lips through its main ingredients that including oil, waxes, pigments, and emollients.
The products are available in powder, sheer, satin stain, and matte in all possible shades and colors that range from soft nudes for natural looks to startling attention grabbers. The products are promoted as being organic with moisturizing ingredients.
The Makeup Show in Manhattan
The Makeup Show is a large professional beauty event. When it is held in NYC it is a program that goes to the top of my "to do" list. This is THE marketplace where artists from all industry segments and career experiences interface with each other, locating mentors and industry leaders, refilling their kits, and learning about new products.
C-suite executives from major global brands as well as entrepreneurs from brand new start-ups compete for the attention (and affection) of consumers and makeup professionals. The event attracts makeup artists, hair stylists, cosmetologists, aestheticians, students, beauty executives, experts, aspiring artists, photographers, and me (with a keen eye for beauty and the skill sets required to appear beautiful).
Over 80 vendors present their best and most unique products, and 60 educational sessions bring attendees up-to-date on what is new and wonderful. The event attracts over 3500 people who get pumped up by the wide range of products and information offered over a two-day period.
Workshops and seminars feature makeup artists of international fame including Daness Myricks who reminds us that makeup is personal and one size or style or color will not work for everyone. From skin tone and skin type to color preferences and attitude, Myricks demonstrates how to manage texture, bulletproof matte skin, correct colors, and layering to create a natural, multi-dimension skin.
For artists with a wedding/anniversary focus, professionals advise on the best products and techniques for looks that will last from before the "I DO" through to the first night of the honeymoon.
For clients who must be Camera Ready – all the time, the experts explain how to create and apply precise and perfect makeup that shows off the very best features and conceals the parts that are best kept a secret.
This 2-day event is so informative and so much fun, my wish is that it was scheduled monthly rather than yearly. For additional information: TheMakeUPShow.com
© Dr. Elinor Garely. This copyright article, including photos, may not be reproduced without written permission from the author.