According to Israel's Commissioner of Tourism to North America, the Jewish state is expecting 2023 to be a banner year for its Travel and Tourism sector, as "people are traveling in droves" after the reopening of the borders, that were sealed for over two years during the global COVID-19 pandemic.
Israeli tourism official described new statistics showing the first six months of 2023 at 12% higher than the same time in 2019 as "extremely encouraging" and noted that during the final full year before the pandemic "was our best" so far. Tourism is one of Israel's major sources of income, with a record 4.55 million tourist arrivals in 2019.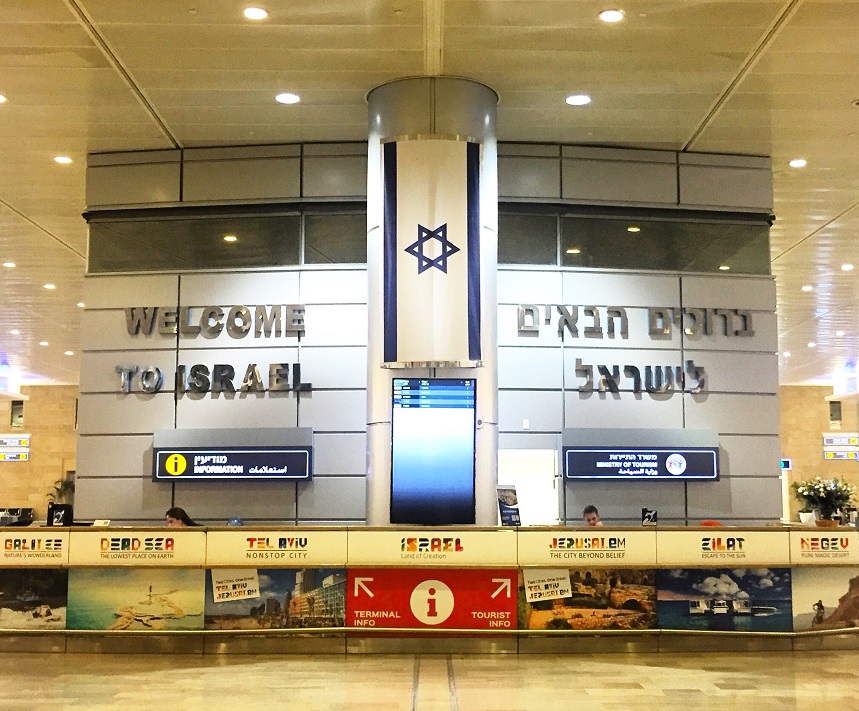 Tourism contributed NIS 20 billion to the Israeli economy in 2017, making it an all-time record.
Israel offers a plethora of historical and religious sites, beach resorts, natural sites, archaeological tourism, heritage tourism, adventure tourism, and ecotourism.
Religious tourism is also very popular in Israel and in the West Bank. The two most visited Jewish religious sites are the Western Wall and the grave of Rabbi Shimon bar Yochai; The most visited Christian holy sites are the Church of the Holy Sepulchre in Jerusalem, the Church of the Nativity in the West Bank town of Bethlehem, and the Basilica of the Annunciation in Nazareth, Israel. The most visited Islamic religious places are the Masjid Al-Aqsa (the Temple Mount) in Jerusalem, and the Ibrahimi Mosque at the Tomb of the Patriarchs in the West Bank town of Hebron.
Other countries with high levels of Israeli tourism, besides the United States, include France, Russia, the United Kingdom, Germany and Italy.
The Commissioner said Israel was currently "heavily investing in tourism," seeking to expand the country's number of hotel rooms and resorts. He also mentioned "new food, wine and spirits destinations add to the overall excitement along with our many outdoor adventure opportunities as well as arts and culture experiences". He also pointed out that while many tourists first come for the holy and ancient sites, others return to experience less well-known sites.
While tourists want to see the religious sites, they're also interested in wine experiences in the Galilee and Negev; meals and sleepovers at a Bedouin camp; an international jazz festival; and scuba instruction at underwater excavations.