Air Seychelles, the national airline of the Republic of Seychelles, has celebrated the launch of its new, twice-per-week service between Düsseldorf and Seychelles with a stylish cocktail event at the highest lounge bar in Germany.
More than 100 guests attended the glamorous function at Günnewig Bar & Lounge M 168, which sits at a height of 168 meters above the ground and offers sweeping views of the Germany city.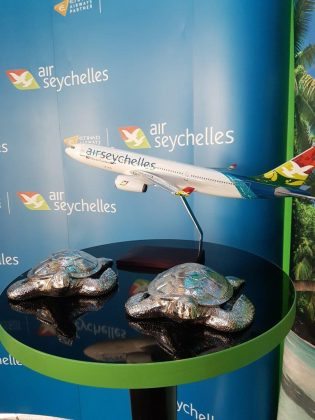 VIP guests at the chic cocktail party included Roy Kinnear, Chief Executive Officer (CEO) of Air Seychelles; Michael Hanne, Managing Director of Düsseldorf Airport; airberlin and Etihad Airways representatives, and members of the travel and tourism trade.
The airline's first flight from Seychelles to Düsseldorf, HM14, had taken off and was en-route to the city when the event began, which added special significance to the proceedings. It landed early the next morning at 6:10 am, establishing a much-anticipated, non-stop air bridge between Germany and Seychelles.
The new Düsseldorf service is operated two times per week on an Airbus A330 aircraft equipped with 254 seats and offering state-of-the-art products and services including Wi-Fi internet access, lie-flat seats in Business Class and inflight entertainment systems at every seat.
Roy Kinnear, Chief Executive Officer of Air Seychelles, said: "We're delighted to begin serving the beautiful city of Düsseldorf, providing air travelers with twice-weekly connections to our tropical islands.
"The Seychelles archipelago has historically been well-loved by leisure travelers from Germany, more than 10,000 of whom have already visited in 2017, and this number will continue to grow with our convenient new air links.
"Holidaymakers are clearly excited about our Düsseldorf service and they can look forward to a truly exceptional service from our award-winning cabin crew that is based on the genuine, warm friendliness of the Seychelles culture.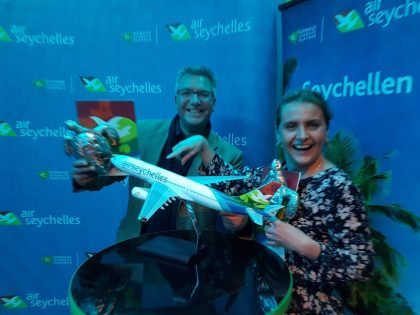 "Air Seychelles has now expanded its European network to Paris and Düsseldorf, reaching a new height of success, and as such it's fitting to celebrate this fantastic achievement at the highest lounge bar in Germany."
During the event, guests were able to sample the unique Tamaka Bay rum served on-board Air Seychelles flights, as well as enjoy canapés inspired by traditional cooking on the islands. In addition to providing great connections to Seychelles, the island-carrier's new Düsseldorf flights also connect seamlessly to flights departing Seychelles for Madagascar, Mauritius and Johannesburg.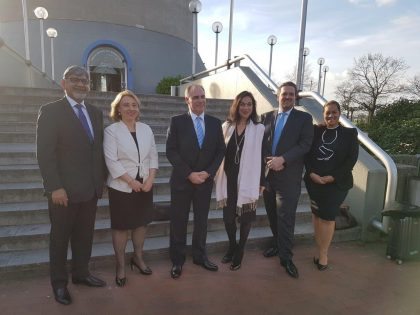 Air Seychelles will be working closely with its partners airberlin, Scandinavian Airlines, Air France, Alitalia, Air Serbia and Etihad Airways to provide business and leisure guests with enhanced connectivity between Dusseldorf, Germany, its surrounding regions and
Seychelles.