Four weeks ago, Canadian/German Jens Thraenhart was made a Tourism Hero by the World Tourism Network.
For many years, Mr. Thraenhart was the Director of Mekong Tourism and until last week was based in Bangkok, Thailand.
Today, Jens Thraenhart was appointed to lead Barbados Tourism
Now the man known as Mr. Mekong is the new Barbados Tourism Marketing Inc. (BTMI) Chief Executive Officer.
From Bangkok to Barbados, this will be a new surrounding for Jens Thraenhart and his family.
He is Jens Thraenhart, a tourism veteran of 26 years, who "emerged as the top candidate from an initial pool of 178 candidates of qualified professionals from around the world" the organization said in a release.
He has over 25 years of international travel, tourism, and hospitality experience spanning positions in operations, marketing, business development, revenue management, strategic planning, and e-business. Early in his career, Jens' entrepreneurial edge was sharpened with him founding and operating a successful food catering company, starting a New York-based leisure travel Internet company, and managing an independent luxury golf resort in Germany.
In 2014, Jens Thraenhart was appointed by the Tourism Ministries of Thailand, Vietnam, Cambodia, Laos, Myanmar, and China (Yunnan and Guanxi) to head the Mekong Tourism Coordinating Office (MTCO) as its Executive Director. In 2008, he co-founded award-winning China digital marketing firm Dragon Trail, and he has led marketing and Internet strategy teams with the Canadian Tourism Commission and Fairmont Hotels & Resorts. Since 1999, he is has been the CEO of Chameleon Strategies.
Educated at Cornell University with an MBA-accredited Masters of Management in Hospitality, and a joint Bachelor of Science from the University of Massachusetts, Amherst, and the University Center "Cesar Ritz" at Brig, Switzerland, Mr. Thraenhart was recognized as one of the travel industry's top 100 rising stars by Travel Agent Magazine in 2003, was listed as one of HSMAI's 25 Most Extraordinary Sales and Marketing Minds in Hospitality and Travel in 2004 and 2005, and was named as one of the Top 20 Extraordinary Minds in European Travel and Hospitality in 2014. He is a UNWTO Affiliate Member, PATA Board Member, and past Chair of PATA China.
Mr. Thraenhart has a truly global mindset.
The appointment for Barbados takes effect on November 1.
Jens never worked in the Caribbean but is bringing global leadership to Barbados and a mostly tourism dependent Caribbean region.
Juergen Steinmetz, Chairman of the World Tourism Network, was one of the first to congratulate Jens on his position saying: "This is an excellent opportunity not only for Jens, but for Barbados and for the Caribbean. I have known Jens for so many years. This could have not been a better choice."
Jens is a member of the World Tourism Network and just 4 weeks ago received the Tourism Heroes award by this global organization.
"This is a good day for Barbados and the World of Tourism."
Barbados Tourism said: "This announcement will usher in a new era for the organization, one that will see the BTMI transition to a more commercial marketing enterprise which is reshaping its operations to better compete in the new pandemic era of global tourism."
Jens is the 2nd Vice-Chair of the Affiliate Members Board of the World Tourism Organization (UNWTO) and has served on industry boards including the Pacific Asia Travel Association (PATA), the Hospitality Sales and Marketing Association (HSMAI), and the International Federation of IT and Travel & Tourism (IFITT), bringing key stakeholder relationships in key target markets for Barbados tourism.
BTMI Chair Roseanne Myers said the organization had already done a great job of reopening markets and establishing trade relationships.

"We believe that coupled with Jens' international tourism experience, proven track record in strategy execution and entrepreneurial perspectives, the BTMI will emerge from this period of the pandemic a much stronger, high-performing destination marketing company that brings increased benefit to our industry and the wider economy," she said.
"We undertook the challenge to find the best candidate for the CEO position to help shape the way forward, and we are exceptionally pleased to have done so, after a thorough and transparent process. We welcome Jens to the Barbados team."
Twenty Barbadians and 27 from the wider Caribbean were among the 178 applicants. The search and selection process was undertaken by Profiles Caribbean Inc. and a sub-committee of the board and industry professionals. The agency also conducted proactive outreach to regional and international industry partners of the BTMI.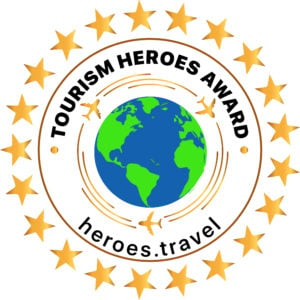 Related News