Hawaii Governor Ige says no to keeping all visitors safer
Hawaii Governor Ige is taking a chance with Kauai opening for tourism concerns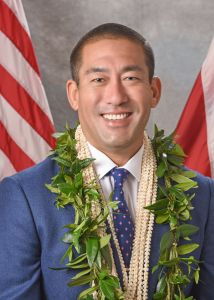 Kauai Mayor is alarmed and disappointed after Hawaii's Governor told him no to keep all tourists visiting Kauai safe.
Kauai is one of the Islands in the Aloha State with the lowest number of Coronavirus. This is mostly thanks to Mayor Kawakami keeping his island county safe.
People in tourism-dependent Hawaii had been riding out the COVID-19 running the economy into a disaster.
Hawaii Governor Ige today denied Kauai's proposed pilot program that would require trans-Pacific travelers to get a second COVID-19 test after arrival.
Mayor Caldwell in Honolulu had told eTurboNews recently such a second test is better than one.
Hawaii will start its pre-travel testing program Oct. 15, allowing visitors to avoid an otherwise mandatory 14-day quarantine if they arrive with a negative COVID-19 test taken 72 hours before departure.
Kauai had asked for stricter protocols, asking the governor to OK a plan that would require travelers to not only get a test before coming to the island but get one several days after they arrive.
Kawakami was disappointed. Since the beginning of the outbreak mayors in Hawaii seemed to be more cautious than the governor, resulting in an order by Governor Igea to prove all county restrictions
The Kauai mayor told local TV he had already secured 15,000 rapid tests. We are now developing a plan on how we can still utilize these tests to help mitigate the spread of COVID-19 on our island in light of the governor and lieutenant governor's pre-travel testing program. Lt. Governor Green himself was diagnosed having Coronavirus.
Earlier on Monday, Lt. Gov. Josh Green said a second negative COVID-19 was unnecessary and called calls for more protocols "fear-based." Green estimated that roughly 1 in 1,000 incoming travelers may be infectious with coronavirus even after testing negative for COVID-19.
If 8,000 travelers come in a day, that translates to about 240 additional cases a month. In normal times 35,000 visitors arrived in Hawaii every single day, which would give the State a disastrous 1000+ new cases every month.
Hawaii Governor Ige has not been transparent with many of the media, including Hawaii News Online, or eTurboNews.