A better way to measure Coronavirus in your country: Per country details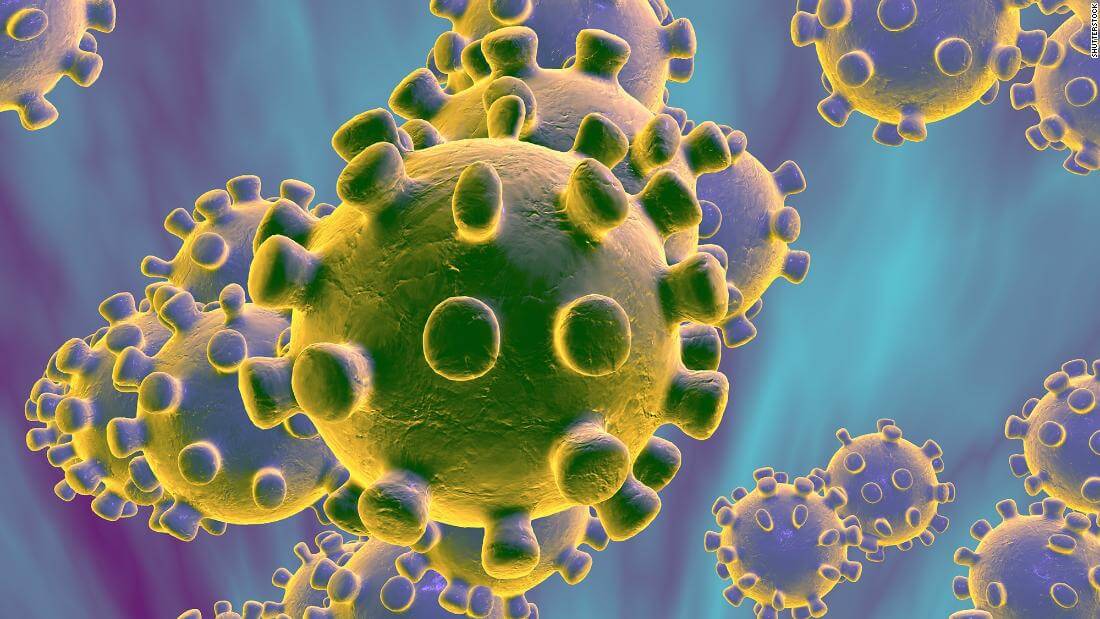 Coronavirus is everywhere in the world. Currently, the epicenter is located in Europe, even though it all started in China, which is now considered a medium-high region for the virus. The United States is in the medium range, while Italy is in the extremely high range. Three countries are in the highest category.
The world is united. This question and worry are in everyone's mind and COVID-19 has crippled the globe. The virus destroyed the global travel and tourism industry threatening hundreds of thousands of companies and millions of job worldwide.  Even the World Tourism Organization (UNWTO) wants people to stay home and enjoy travel later.
Most prominent reports that count the number of sick per country may not be the best way to measure the impact per country. How bad the virus is currently in your country?
The number of cases per 1 million population is a better way to measure. According to this formula, the United States is in the medium category, Italy in the extremely high category,  Spain, France, and Germany are considered high, but the highest remains San Marino. Three countries account for more than 1000 cases per million.
Check out where your country is?
Highest: More than 1000 cases per million: These countries are San Marino, Vatican and Faeroe Islands. These are without question the 3 worst countries considered extremely high
Extremely High: 4 countries can be considered very high with more than 500 cases per million. These 4 countries are Liechtenstein, Iceland, Andorra, Italy
High is considered between 100-499, and there are 20 countries in this category. They are Switzerland, Luxembourg, Spain, St.Barth, Norway, Gibraltar, Monaco, Iran, Montserrat, Estonia, Austria, Denmark. South Korea, Qatar, Brunei, Bahrain, Germany, France, Slovenia, Sweden, Belgium, Netherlands, and Malta
Medium-high can be considered between 50-99 per million.  11 countries fall under this country:  These countries or territories Guadeloupe, Saint Martin, Ireland, Finland, Portugal, Martinique, Seychelles, China, Singapore, Israel, French Guiana
Medium: Between 25-49 per million:  Such countries include Czech Republic, Cyprus, Guam, Greece, Channel Islands, UK, Latvia, Armenia, Aruba, Greenland, Kuwait, Bermuda, USA, Hong Kong, Macao, Australia, Panama
Medium-low:  between 10-24: Malaysia, Maldives, Uruguay, Sint Maarten, Croatia, Albania, North Macedonia, French Polynesia, Canada, Lebanon, Slovakia, US Virgin Islands, Curacao, Reunion, Cayman Islands, Romania, Costa Rica, Bulgaria, Montenegro, Chile, Bosnia and Herzegovina, Lithuania, UAE, Mayotte, Saint Lucia, Ecuador, Serbia, Georgia, Antigua and Barbuda
Moderate Low: 1-10 cases per million: Palestine, Moldova, St. Vincent Grenadines, Poland, Oman, Japan, Saudi Arabia, Barbados, New Caledonia, Hungary, New Zealand, Trinidad and Tobago, Jordan, Belarus, Jamaica, Guyana, Iraq, Peru, Taiwan, Thailand, Dominican Republic, Azerbaijan, Equatorial Guinea, Bahamas, Brazil, Egypt, Philippines, Turkey, South Africa, Colombia, Argentina, Algeria, Sri Lanka, Cambodia, Kazakhstan, Senegal, Tunisia, Paraguay, Mongolia, Puerto Rico, Mauritius Surinam , Pakistan, Russia, Morocco, Venezuela, Burkina Faso, Bolivia, Gabon, Bhutan, Djibouti, Fiji.
Low:  0.1 -1 case per million: Mexico, Cuba, Honduras, Eswatini, Indonesia, Vietnam, Rwanda, Namibia, Afghanistan, Uzbekistan, Cameroon, Kyrgyzstan, Ukraine, Guatemala, Liberia, Mauritania, Gambia, Ivory Coast, Ghana, Benin, Ivory Coast, Congo, El Salvador, Nicaragua, India, Kenya, Zambia, Togo
Very low: 0.01-0.09 cases per million: Bangladesh, the Democratic Republic of Congo, Guinea, Somalia, Ethiopia, Tanzania, Sudan, Nigeria, Nepal
More details according to Worldometers as of March 18, 2020
Country,
Other
Total
Cases
New
Cases
Total
Deaths
New
Deaths
Total
Recovered
Active
Cases
Serious,
Critical
Tot Cases/
1M pop
San Marino
140
14
4
122
11
4,126
Vatican City
1
1
1,248
Faeroe Islands
58
1
57
1,187
Liechtenstein
28
28
734
Iceland
250
5
245
1
733
Andorra
53
1
52
686
Italy
35,713
2,978
4,025
28,710
2,257
591
Switzerland
3,115
33
15
3,067
360
Luxembourg
203
2
201
1
324
Spain
14,769
638
1,081
13,050
800
316
St. Barth
3
3
304
Norway
1,591
6
1
1,584
27
293
Gibraltar
8
2
6
237
Monaco
9
9
229
Iran
17,361
1,135
5,710
10,516
207
Montserrat
1
1
200
Estonia
258
1
257
1
194
Austria
1,646
4
9
1,633
12
183
Denmark
1,057
4
1
1,052
24
182
S. Korea
8,565
+152
91
+7
1,947
6,527
59
167
Qatar
452
4
448
157
Brunei
68
68
2
155
Bahrain
256
1
95
160
3
150
Germany
12,327
28
105
12,194
2
147
France
9,134
264
602
8,268
931
140
Slovenia
286
1
285
6
138
Sweden
1,301
10
15
1,276
12
129
Belgium
1,486
14
31
1,441
33
128
Netherlands
2,051
58
2
1,991
45
120
Malta
48
2
46
109
Guadeloupe
33
33
82
Saint Martin
3
3
78
Ireland
366
2
5
359
6
74
Finland
359
10
349
2
65
Portugal
642
2
4
636
18
63
Martinique
23
1
22
61
Seychelles
6
6
61
China
80,928
+34
3,245
+8
70,420
7,263
2,274
56
Singapore
313
117
196
14
54
Israel
433
11
422
6
50
French Guiana
15
15
50
Czechia
522
3
519
5
49
Cyprus
58
58
1
48
Guam
8
8
47
Greece
418
5
14
399
13
40
Channel Islands
7
7
40
UK
2,626
104
65
2,457
20
39
Latvia
71
1
70
38
Armenia
110
1
109
2
37
Aruba
4
4
37
Greenland
2
2
35
Kuwait
142
15
127
4
33
Bermuda
2
2
32
USA
9,458
+199
155
+5
108
9,195
64
29
Hong Kong
193
4
95
94
4
26
Macao
17
10
7
26
Australia
636
+40
6
43
587
1
25
Panama
109
1
108
7
25
Malaysia
790
2
60
728
15
24
Maldives
13
13
24
Uruguay
79
79
23
Sint Maarten
1
1
23
Croatia
89
5
84
22
Albania
59
2
57
2
21
North Macedonia
43
1
42
1
21
French Polynesia
6
+1
6
21
Canada
727
9
12
706
1
19
Lebanon
133
4
4
125
3
19
Slovakia
105
105
2
19
U.S. Virgin Islands
2
2
19
Curaçao
3
1
+1
2
18
Réunion
14
14
16
Cayman Islands
1
1
0
15
Romania
260
19
241
5
14
Costa Rica
69
1
68
2
14
Bulgaria
92
2
90
13
Montenegro
8
8
13
Chile
238
238
3
12
Bosnia and Herzegovina
39
2
37
12
Lithuania
34
1
33
1
12
UAE
113
26
87
2
11
Mayotte
3
3
11
Saint Lucia
2
2
11
Ecuador
168
3
1
164
2
10
Serbia
89
1
88
4
10
Georgia
38
1
37
1
10
Antigua and Barbuda
1
1
10
Palestine
44
44
9
Moldova
36
1
1
34
2
9
St. Vincent Grenadines
1
1
9
Poland
287
5
13
269
3
8
Oman
39
13
26
8
Japan
923
+9
32
+3
191
700
46
7
Saudi Arabia
238
6
232
7
Barbados
2
2
7
New Caledonia
2
2
7
Hungary
58
1
2
55
4
6
New Zealand
28
+8
28
6
Trinidad and Tobago
9
+2
9
6
Jordan
56
1
55
5
Belarus
51
5
46
5
Jamaica
15
1
2
12
5
Guyana
4
1
3
5
Iraq
164
12
43
109
4
Peru
145
1
144
8
4
Taiwan
100
1
22
77
4
Thailand
212
1
42
169
1
3
Dominican Republic
34
2
32
3
Azerbaijan
34
1
7
26
3
Equatorial Guinea
4
4
3
Bahamas
1
1
3
Brazil
529
4
2
523
18
2
Egypt
210
6
28
176
2
Philippines
202
17
7
178
1
2
Turkey
191
2
189
2
South Africa
116
116
2
Colombia
102
+9
1
101
2
Argentina
97
3
+1
3
91
2
Algeria
75
7
32
36
2
Sri Lanka
51
3
48
2
Cambodia
37
1
36
2
Kazakhstan
37
+1
37
2
Senegal
36
2
34
2
Tunisia
29
1
28
2
2
Paraguay
11
11
1
2
Mongolia
6
6
2
Puerto Rico
6
6
2
Mauritius
3
3
2
Suriname
1
1
2
Pakistan
307
2
13
292
1
Russia
147
8
139
1
Morocco
54
2
1
51
1
1
Venezuela
36
36
1
Burkina Faso
20
1
19
1.0
Bolivia
12
12
1
Gabon
3
3
1
Bhutan
1
1
1
Djibouti
1
1
1
Fiji
1
+1
1
1
Mexico
118
+25
4
114
1
0.9
Cuba
10
1
9
0.9
Honduras
9
9
0.9
Eswatini
1
1
0.9
Indonesia
227
19
11
197
0.8
Vietnam
76
16
60
0.8
Rwanda
11
11
0.8
Namibia
2
2
0.8
Afghanistan
22
1
21
0.6
Uzbekistan
18
18
0.5
Cameroon
13
13
0.5
Kyrgyzstan
3
3
0.5
Ukraine
16
2
14
0.4
Guatemala
8
1
7
0.4
Liberia
2
2
0.4
Mauritania
2
2
0.4
Gambia
1
1
0.4
Ivory Coast
9
1
8
0.3
Ghana
7
7
0.2
Benin
2
2
0.2
CAR
1
1
0.2
Congo
1
1
0.2
El Salvador
1
+1
1
0.2
Nicaragua
1
+1
1
0.2
India
170
+1
3
15
152
0.1
Kenya
7
7
0.1
Zambia
2
2
0.1
Togo
1
1
0.1
Bangladesh
14
1
3
10
0.09
DRC
7
7
0.08
Guinea
1
1
0.08
Somalia
1
1
0.06
Ethiopia
6
6
0.05
Tanzania
3
3
0.05
Sudan
2
1
1
0.05
Nigeria
8
1
7
0.04
Nepal
1
1
0
0.03
Diamond Princess
712
7
527
178
14
Total:
219,265
484
8,968
25
85,745
124,552
6,814
28.1