After all, what would Thai tourism be without tuk-tuks, traditional massage, and the amazing street food? The country received 39.8 million international visitors in 2019 and saw this number drop to 6.7 million last year [1]. So, without tourists, what happened to the informal workers? What have they been doing? And how are they coping with this situation? And most importantly, what will it look like post-COVID-19 with many businesses and individuals affected?
The research sought feedback from informal tourism workers in Thailand, with a total of 72 interviews conducted by COVID-19 impacted tour guides in December 2020. These guides were selected due to their extensive on-the-ground knowledge of the three leading destinations in Thailand – Bangkok, Phuket and Chiang Mai. Tour guides are the bridge between visitors and the informal sector. The interviews provided an understanding of the current living conditions of the 72 interviewees. They were asked about their work and financial situation, survival strategies, what kind of support they require, and their hopes for the near future.
Unsurprisingly, the results revealed that 94% of informal workers interviewed have experienced employment impacts due to the lack of international visitors. As a result, 86% have experienced financial hardship leading to negative effects on mental health and quality of life. Many interviewees reported feeling depressed from a lack of prospects for the future.
To survive, many informal workers have turned to friends and family for financial support. Others have sold personal belongings, taken on loans or sought work outside of travel and tourism to provide for their families. Many were adamant that the government's domestic tourism stimulus campaigns and support were neither enough nor did they reach all the workers in need, especially the ones in the informal sector. Overall, the research findings confirmed how many informal workers rely on international visitors to make a living.
"I am facing financial issues and have debt at the moment. Covid-19 brought my family difficulties and I got depressed. I had to change jobs to be a fisherman to earn more money to support my family. There is not enough promotion or campaign from the government to get domestic tourists. I hope that the country will be reopened soon and available for the vaccine."
As mentioned, the support from family members and the community was, and still is, of great importance to the informal workers. This was particularly vital for migrant workers from neighbouring countries such as Cambodia, Myanmar and Lao PDR, who are not eligible to receive social benefits from the Thai Government. Many migrant workers either went back to their home countries empty-handed or relied on their community and social groups in Thailand, who are struggling themselves.
"Informal workers have spent all their savings; many shared their support money with migrant workers who didn't have access to the Government's campaign benefits."
– Empower Foundation, Chiang Mai
"Many nightlife workers switched to lower-earning jobs or returned to their home province. Migrant workers also returned to their home-countries prematurely without substantial earnings."
– Friends-International, NGO, Bangkok
To reopen international tourism safely and sustainably, the informal workers highlighted the need for training and capacity building related to 1) health and hygiene standards and operating safety procedures, 2) community-based tourism product re-development and marketing, and 3) understanding the new needs and wants of tourists post COVID-19 to be able to offer attractive experiences to them.
On the other hand, the informal workers stressed that having easier access to official loans will not benefit them, as they do not want to incur greater debt.
The research confirms the importance of international visitors for informal workers to have a successful quality of life, and why 89% want the country to be reopened and are ready to restart their business activities and welcome back international tourists.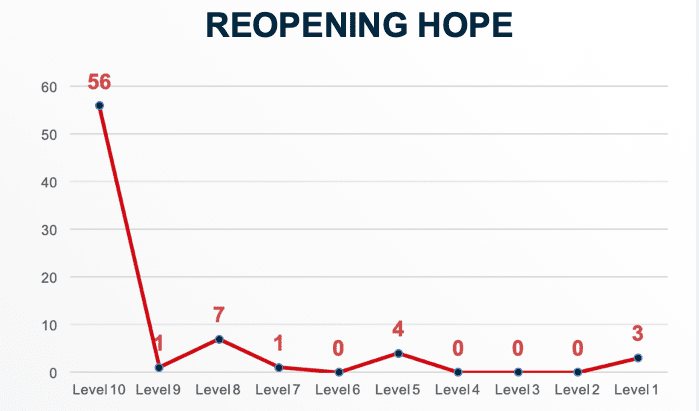 Though the research also brought to light that most interviewees experienced difficulties, there were some who managed to adapt and find new jobs in other sectors that are more stable and profitable.