Hon. Edmund Bartlett meets with Executive Director of Integrity Commission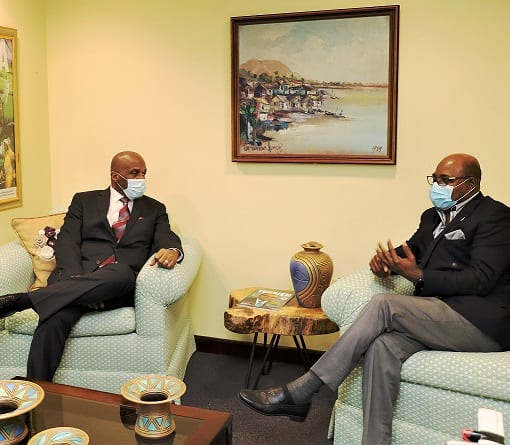 The Executive Director of the Integrity Commission, Greg Christie (see left in the photo), recently paid a courtesy call on Jamaica Tourism Minister Hon. Edmund Bartlett in his capacity as Chairman of the newly-reconstituted Parliament Integrity Commission Oversight Committee.
Their wide-ranging discussion touched on various issues including corruption prevention and the machinery required to facilitate public education regarding the laws governing public and private behavior on ethical matters.