Hotel History: The Heathman Hotel
The original Heathman Hotel was built in 1926 one block from the current structure by George Heathman for $1 million. Because of the success of the original hotel, Heathman immediately started construction of a new 10-story concrete structure designed by the architectural firm of DeYoung and Raold. The New Heathman Hotel was designed in the Jacobean Revival style and was Portland's largest construction project to that date. When it opened, Governor I. L. Patterson and Mayor George Luis Baker made dedication speeches while radio station KOIN featured a live band. The Oregon Journal described the Heathman Hotel as "Portland's newest and most modern hotel. Its planning, construction and general appointments are as modern as human ingenuity and talent could possibly make it."
Because it was located on Portland's "Great White Way", ablaze with theatre marquees, restaurants and shops, it became the focal point of downtown's entertainment center.
George Heathman died at age 49, less than three years after the new Heathman Hotel was opened. His wife, Katherine and their two children remained active and retained an interest in the operations until Harry Heathman, George's son, passed away in 1962.
By the 1950s, most of the commercial and retail establishments left downtown Portland for the suburbs. It was not until the late 1960s that city leaders sought to convince major retail stores to resume operating down town. In addition, the city created a performing arts center in the old Paramount Theatre which had originally opened as the Portland Public Theatre. It was designed by the Chicago-based architectural firm of Rapp & Rapp in Italian Rococo Revival style in 1928. It was renamed the Arlene Schnitzer Concert Hall in 1984 and redesigned by ELS Architects.
The Heathman Hotel's public spaces were remodeled by Portland architect Carter Case and interior designer Andrew Delfino including the eucalyptus-paneled Tea Court. A 100-year-old crystal chandelier from the U.S. Embassy in Czechoslovakia was installed in the Tea Court.
On April 17, 2019, Conde Nast's Traveler featured the Heathman Hotel as the hotel of the week:
Built in 1927, this much-loved Portland landmark, elevated to international stardom by its cameo in the steamy 2011 bestseller 50 Shades of Grey, got a fashionable facelift earlier this year, and those used to its old-money library will either love or hate the 10-story historic hotel's bright and stylish refresh. What hasn't changed are the opulently costumed doormen, prime downtown location (next door to the popular Arlene Schnitzer Concert Hall), and robust Russian-themed afternoon tea in the luxe downstairs tea court. After a day of shopping, museum-hopping, or hiking in nearby Washington Park, pluck a good book off the lobby library shelf, secure a spot on the blue velvet sofa by the fireplace, and order a dozen oysters and a bottle of Sancerre from James Beard Award—winning chef Vitaly Paley's onsite restaurant, Headwaters.
Sounds lovely. Who's staying here?
Weekend wanderers, wedding parties, honeymooners, and 50 Shades of Grey superfans.
Tells us everything about the rooms.
The 151 guest rooms are beautifully redone in white, gray and sea blues, with bright white wooden wall panels at the head of each bed, elegant bar carts, plump cozy chaises, pretty blue-and-white patterned throws, and locally produced Water Avenue Coffee and Steven Smith teas. If you want space to spread out, book a Corner King Room; it's nearly 500 square feet, with a leather lounger in the sitting area and plenty of natural light.
Any stand-out features or services?
The all-local honor bar sports wee bottles of Burnside Bourbon, fig vinegar sourced from Red Ridge Farms in the Willamette Valley, and Sourdough and Olive Oil bars by Portland chef turned chocolatier David Briggs of Xocolatl de Davíd. Feel like a pint of Salt & Straw's Sea Salt with Caramel Ribbons in bed while you catch up onThe Marvelous Mrs. Maisel? Whether it's 9 p.m. or 9a.m., room service will deliver it with a spoon—and a smile.
What's the deal with food and drink?
Upon check-in, choose a pint of Oregon craft beer or glass of wine, and mark your calendar for 5 p.m. when the hotel hosts a complimentary spirits hour featuring a craft cocktail of the day. Headwaters, James Beard Award—winning chef Vitaly Paley's seafood restaurant, serves three solid meals a day, but you're in the center of one of the most exciting food cities in the country, so get out and about.
Any thoughts about the hotel's facilities?
You'll be eating well and often during your Portland stay, so best take advantage of the hotel's small but mighty gym, with its mini rock-climbing wall, punching bag, and live-streaming Peloton bikes. If leaving the room isn't part of your workout, order a Well-Fit Kit, equipped with a Manduka yoga mat, barrel bands, weights and core ball, and workout-video loaded iPad. The hotel also has discounted and complimentary passes to local fitness studios; just stop by the front desk.
What's the bottom line?
The Heathman is a fresh-faced piece of authentic Portland history with the perfect downtown location, lots of local amenities, and the library of your dreams.
The Heathman Hotel has been a member of Historic Hotels of America, the official program of the National Trust for Historic Preservation since 1991. It was listed on the National Register of Historic Places in 1984.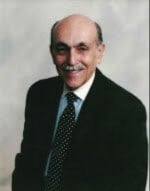 The author, Stanley Turkel, is a recognized authority and consultant in the hotel industry. He operates his hotel, hospitality and consulting practice specializing in asset management, operational audits and the effectiveness of hotel franchising agreements and litigation support assignments. Clients are hotel owners, investors, and lending institutions.
"Great American Hotel Architects"
My eighth hotel history book features twelve architects who designed 94 hotels from 1878 to 1948: Warren & Wetmore, Schultze & Weaver, Julia Morgan, Emery Roth, McKim, Mead & White, Henry J. Hardenbergh, Carrere & Hastings, Mulliken & Moeller, Mary Elizabeth Jane Colter, Trowbridge & Livingston, George B. Post and Sons.
Other Published Books:
All of these books can also be ordered from AuthorHouse, by visiting stanleyturkel.com and by clicking on the book's title.