Ryanair-ITA challenge: Big airport slots at stake
Irish low-cost carrier is interested in the slots at Milan Linate and Rome Fiumicino airports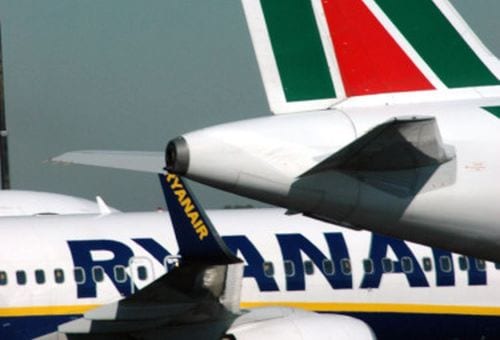 Alitalia slots must be made available for tender with a European tender – this is what Ryanair executives asked in a letter sent to Ministers Stefano Patuanelli (Economic Development) and Paola De Micheli (Infrastructure and Transport), taking advantage of the EU's recommendation on transparent sale of all the assets of the old Alitalia.
Irish low-cost carrier is interested in the slots at Milan Linate and Rome Fiumicino airports. Strong interest in those slots had been manifested over the last two years with repeated courtship and now confirmed in the letter addressed to the Italian government.
The stakes are very high both for Ryanair, in sharp decline after the COVID-19 crisis, and for Alitalia's transition from to Newco ITA (Italia Trasporto Aereo), which must take off as quickly as possible and under the best operating conditions.