Regular surgical face masks most Americans wear are not really protecting yourself, but are designed so you can protect others. In Europe, governments are slowly standing up to reality. In Germany, a new regulation is now requiring its citizens to wear FFP 2 masks. In the United States, such masks are known as N95, or the Chinese-made version is known as KN95.
The US Centers for Disease Control and Prevention (CDC) does not recommend that the general public wear N95 respirators to protect themselves from respiratory diseases, including coronavirus (COVID-19). Those are critical supplies that must continue to be reserved for health care workers and other medical first responders, as recommended by current CDC guidance.
The guidance is obviously only based on supply and demand and not on health benefits.
There is also a difference between the Chinese made KN95 and the American made N95 mask
Both products are said to filter 99.5 – 99.9 percent of aerosol particulates. KN95 respirators differ from N95 respirators because they meet the Chinese standard but are not regulated by U.S. agencies
Regular surgical throw away masks only protect 90%, home made cotton masks only protect 70-90%
How safe are the most common masks?
Surgical masks will protect you a little but will protect others well.
Self-made cotton masks will protect you and others a little
KN95 or K95 masks will protect you and others well, K95 the most
KN95 or K95 masks with a vent will protect you but may cause harm to others.
EN 149 is a European Standard of testing and marking requirements for filtering half masks. Such masks cover the nose, mouth and chin and may have inhalation or exhalation valves. EN 149 defines three classes of such particle half masked, called FFP1, FFP2 and FFP3 (Filtering Face Piece)
Each mask may only be used by the same person, even in a family.
An FFP2 mask should only be worn for one day and then be dried for 7 days in room air or in the oven at 80 Degree C or 176 F.
Wash hands thoroughly with soap before putting on the mask.
The smooth outer surfaces of the mask must not be touched.
Only touch the mask by the straps
The mask must fit tightly. No air should escape on the cheeks or under the chin. If it does, the mask won't protect you.
Do not put the mask in your trousers or jacket pocket before or after wearing it, but in a clean freezer bag.
Do not use masks with an exhalation valve, as it would endanger others
In Germany masks now need a stamp, so it can be shown where the mask was produced and how it was quality checked. 60%-80% of masks in Germany before the FFP2 became mandatory are not effective and can no longer be sold. In the United States however such ineffective masks remain the norm.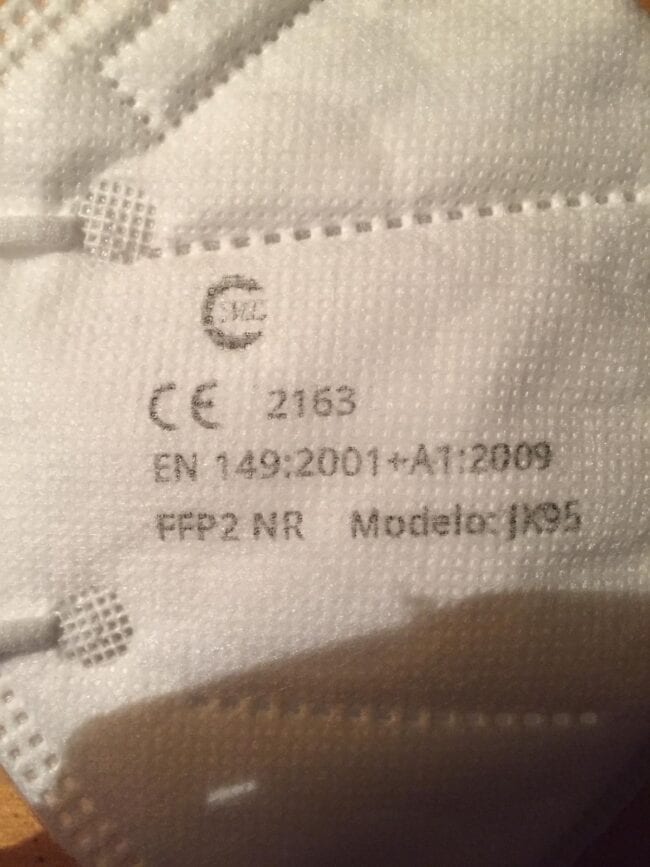 How many American lives could have been saved if US residents had sufficient access to the same masks that are now mandatory in Europe? This may become a deadly question