The controversial gala dinner that the UNWTO Secretary General invited delegates to at the concluded 113th Executive Council Member meeting in Madrid on Tuesday has the potential to turn into a COVID-19 super-spreader event.
The Secretary General of the World Tourism Organization (UNWTO), Zurab Pololikashvili, failed to comply with health regulations at a gala dinner held this Tuesday at the Westin Palace Hotel in Madrid, according to La Marea .  
The event was supported by the Madrid City Council as a co-sponsor of the UNWTO. Most of the guests were without a mask before starting dinner.
Pololikashvili hugged Georgian Foreign Minister David Zalkaliani, who sponsored a controversial dinner the night before the election as part of the official program violating UN ethic laws.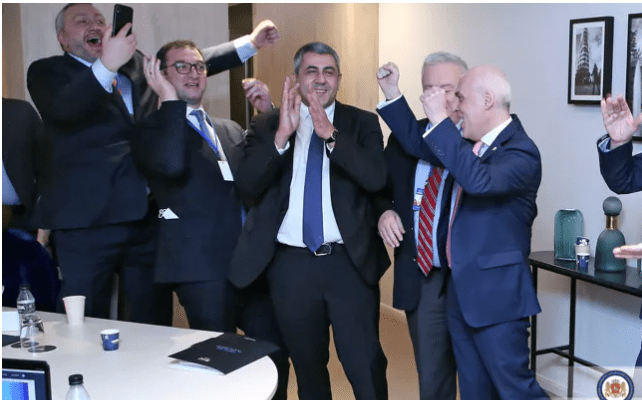 The aforementioned media outlet has had access to a video in which they assure that Pololikashvili is observed in breach of social distancing measures and without using a mask when handing over a plaque to the Turkish businessman Yavuz Selim Yükselir that recognizes him as the new Special Ambassador of the Sector of Tourism and Hospitality in Turkey. 
Pololikashvili was not the only one who breached security measures to contain the spread of the virus.
Turkish businessman Yavuz Selim Yükselir walked around the room where the event was held without a mask to show the participants a plaque he just received from Zurab, recognizing him.
162 people participated at the dinner. Among them, the Spanish Minister of Industry, Commerce, and Tourism, Reyes Maroto.
During the event some tourism leaders had masks, others ignored the Spanish law.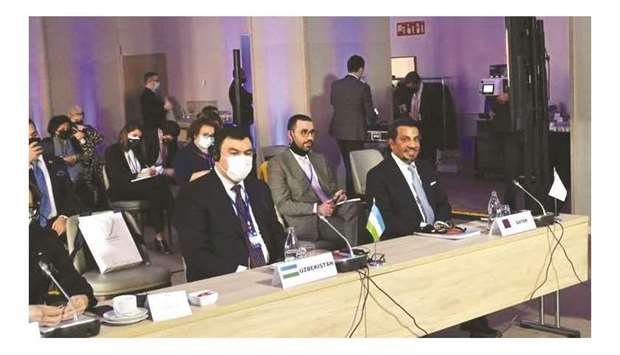 The gala dinner took place after Pololikashvili had been re-elected for a second term at the head of this specialized agency of the United Nations, based in Madrid, for the period 2022-2025.
Spanish Prime Minister Sanchez delivered a speech earlier in which he welcomed the attendees and reviewed the support given by the Spanish government to the tourism sector and the initiatives it has undertaken to protect the sector's workers.
The same day, 5570 new coronavirus cases in Madrid were reported.