What are the Dirtiest Cities in America?
When it comes to cockroaches, Florida and Texas are tops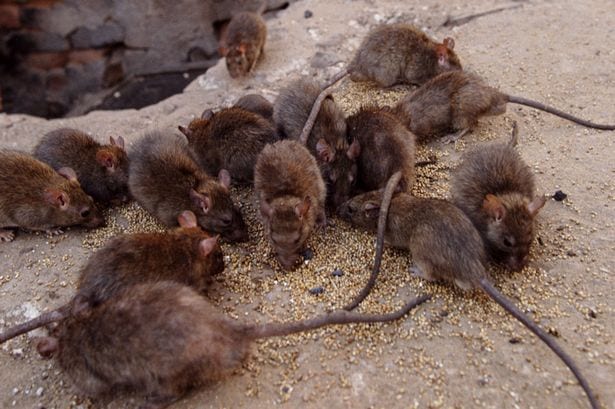 What are the Dirtiest Cities in America? NO, not that kind of dirty!
Pests, pollution, and poor infrastructure plague many U.S. cities big and small — and the problem's worse in some than in others.

So which cities are due for a good spring cleaning?

The 2021's Dirtiest Cities in America compares the 200 biggest U.S. cities across 20 key indicators including air and water quality, waste regulations, and the share of homes with signs of mice or rats.

Here are the 20 cities that might scare away a germaphobe…
Dirtiest Cities in America

Rank
City
1
Palmdale, CA
2
Los Angeles, CA
3
Newark, NJ
4
Houston, TX
5
San Antonio, TX
6
New York, NY
7
New Orleans, LA
8
Long Beach, CA
9
Memphis, TN
10
Chicago, IL
11
Aurora, IL
12
Glendale, CA
13
Mesa, AZ
14
Phoenix, AZ
15
Fontana, CA
16
Pasadena, CA
17
Anaheim, CA
18
Detroit, MI
19
Las Vegas, NV
20
San Jose, CA
and the 20 that might earn a nod from Mr. Clean.
Cleanest Cities in America

Rank
City
181
Oceanside, CA
182
Sioux Falls, SD
183
Enterprise, NV
184
Springfield, MO
185
Fort Wayne, IN
186
Des Moines, IA
187
Chesapeake, VA
188
Salem, OR
189
Little Rock, AR
190
Lincoln, NE
191
Lexington, KY
192
McKinney, TX
193
Clarksville, TN
194
Elk Grove, CA
195
Metairie, LA
196
St. Paul, MN
197
Dayton, OH
198
Madison, WI
199
Frisco, TX
200
Winston-Salem, NC
Highlights and Lowlights:

The Golden — and Smoggy — State: One state appears most often in the top ranks: California. Eight Golden State cities are in the top 20, and seven of those cities are in the Los Angeles metro area. LA-area cities scored especially poorly on pollution metrics, such air quality and fuel consumption. And with LA's famous smog hitting pollution records even during the pandemic, the skies won't be clearing anytime soon.
Bigger — and Dirtier — Cities: The filthiest cities are often also the largest, as five of the 10 most populated U.S. cities found their way into top 10 list. These megacities (New York, Chicago, Los Angeles, Houston, for example) performed especially badly in living-conditions metrics, with New York City having the highest percentage of homes with signs of mice or rats. It's no surprise then that New York's Pizza Rat became a viral video sensation.
Roach Motel Cities and States: When it comes to cockroaches, Florida and Texas are tops. Of the top 30 cities for share of homes with signs of cockroaches, 23 were in two most infested states. The warm subtropical climate is the most likely reason for the increased bug presence. If you live in Florida or Texas — or New York City and Newark (where Joe's Apartment was filmed) — you're likely sharing your home with six-legged uninvited guests.