Bail denied for ZImbabwe Tourism Minister Prisca Mupfumira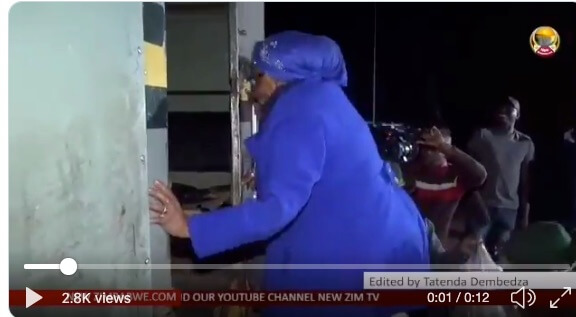 Zimbabwe Tourism Minister  Prisca Mupfumira today had to abandon her Prado, Cruiser, Benz, to fit into the prison truck. Just a couple of days ago the minister was in London only to get home and to be arrested for corruption.
The minister was arrested for corruption on Thursday.
Environment, Tourism, and Hospitality Industry Minister Prisca Mupfumira, who appeared in court yesterday on corruption allegations involving $95 million, spent another night in custody last night for her bail hearing.
Bail was denied forcing the minister to spend at least three weeks in jail and prepare for trial.
eTN obtained some documents with the complaint accusing the tourism chief with this multi-million dollar theft and corruption case.
During ITB Berlin in 2018, the minister in a conversation with eTurboNews,  wished that the former minister of tourism Dr. Walter Mzembi would be caught and "thrown in jail."  Former minister Mzembi was accused of bribery, but allegations remain widely made up and unrealistic. Mzembi now lives in exile after an attempt to poison him.
Apparently, she has fallen into the pit she dug for the former minister Walter Mzembi.