Thomas Cook India and Mastercard partner for 'Priceless Cities' experience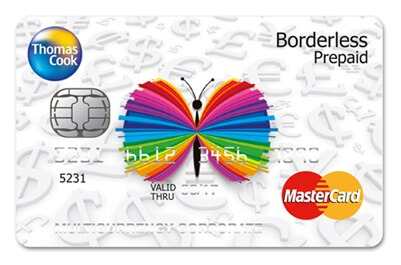 Tapping into the evolving aspiration of Indian travelers, Mastercard and Thomas Cook India today announced their partnership to bring, for the first time, Mastercard's global 'Priceless Cities' program for outbound travelers from India. Offered for a period of six months starting May 2019, Thomas Cook India's Forex cardholders (Borderless Prepaid Cards and One Currency Cards) will have the opportunity to utilize these unique benefits and create enriching experiences for themselves. The initiative will allow travelers the opportunity to unlock hidden gems across more than 40 cities worldwide through the 'Priceless Cities' program. All Thomas Cook prepaid cards in India exclusively enjoy Mastercard's safe and secure payments network.
'Priceless Cities' is part of Priceless, a one-of-a-kind global experiential program by Mastercard. First introduced in New York in 2011, the program celebrates the world's greatest cities by connecting consumers' passions to unique experiences, privileged access and attractive offers. Cardholders will have access to box seats at bespoke events, cooking classes with Masterchefs, along with an array of other benefits to choose from. The program is designed to bring consumers closer to their passions — dining, sports, shopping, arts and entertainment, and travel — through one-of-a-kind experiences and exclusive access in more than 40 destinations around the world such as Paris, Rome, Abu Dhabi and Singapore.
Commenting on the launch, Mahesh Iyer, Executive Director & Chief Executive Officer, Thomas Cook (India) Ltd. said, "We are delighted to partner with Mastercard to offer our Borderless and One Currency card customers, unique and inspirational experiences across more than 40 cities worldwide. India's new age travellers are showing an increasing appetite for exclusive experiences and hence the Priceless Cities portfolio, featuring falcon flying in Dubai, stay at Zaya Nurai, one of the world's most beautiful islands in Abu Dhabi , or a gin masterclass in Singapore, finds strong appeal across our segments."
Vikas Varma, Senior Vice President, Account Management, South Asia, Mastercard said, "Mastercard is passionate about creating memorable experiences for its cardholders. Mastercard's partnership with Thomas Cook will allow Indian outbound travelers to use their Thomas Cook travel prepaid cards for cashless shopping and enjoy unparalleled access to a suite of benefits and privileges worldwide."