Travel to Brunei is safe: No stoning to death for gay visitors may not apply to lesbians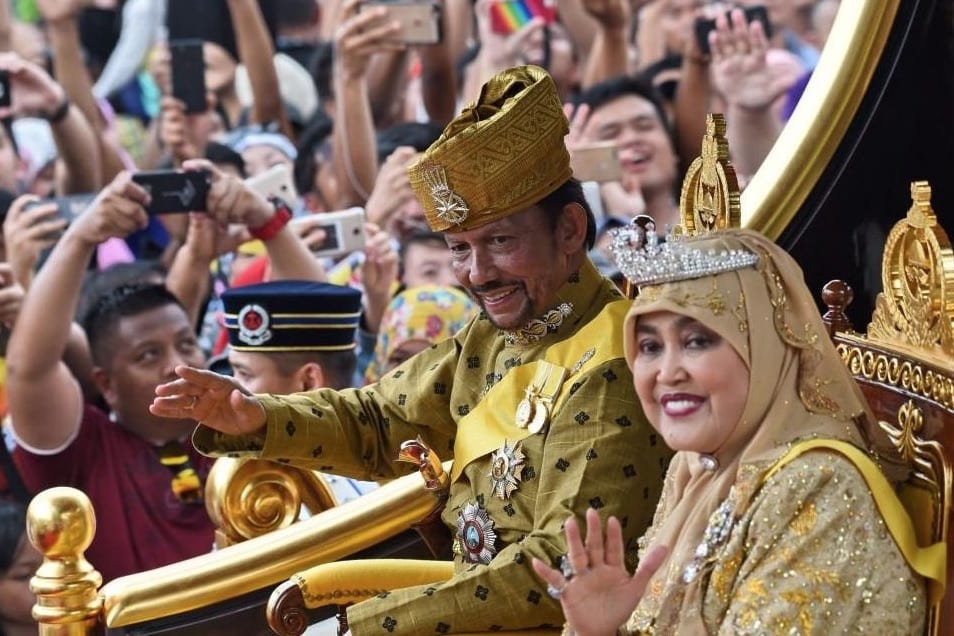 The Trump Administration refused to issue a travel advisory against Brunei, even though the country is in violation of international human rights still after the Sultan Hassanal Bolkiah of Brunei declared his country would not stone people convicted of adultery or gay sex. Brunei remains a safer country than Germany, Bahamas or Turkey to travel to from the official American perspective.
Under international human rights law, corporal punishment in all its forms – such as stoning, amputation or whipping – constitutes torture or other cruel, inhuman or degrading punishment, which is barred in all circumstances.
However, the law to stone to death gay people for male sex remains on the book. The good news is, it won't be immediately enforced. There was no word on the other barbaric measures that were introduced, like lashes with a whip for lesbian sex. Since the law is on the book, it can be enforced on a moments notice. The bad news is jail time remains almost certain for such sexual acts.
International Celebrities like George Cooney and Elton John called for a boycott of Brunei, including their U.S. and U.K. based hotels.  Several multinational companies have since put a ban on staff using the sultan's hotels and some travel companies have stopped promoting Brunei as a tourist destination. LGBT Hawaii and many other U.S. organizations called for the U.S. State Department to increase the travel advisory from the current level 1 (safe), what was not responded and acted on by U.S. authorities.
The Police Federation, which represents more than 119,000 officers in England and Wales up to the rank of chief inspector, also lent its support by moving its annual bravery awards away from the Dorchester hotel.
"I am aware that there are many questions and misperceptions with regard to the implementation of the SPCO. However, we believe that once these have been cleared, the merit of the law will be evident," the sultan said in a speech ahead of the start of the Islamic holy month of Ramadan.
"As evident for more than two decades, we have practiced a de facto moratorium on the execution of death penalty for cases under the common law. This will also be applied to cases under the SPCO, which provides a wider scope for remission."
The wealthy sultan, who once was the captain of his own Boeing 747 jumbo jet flying to Washington DC and meet former American president Barack Obama, often faces criticism from activists who deem his absolute monarchy to be despotic. He usually doesn't react to such criticism.
"Both the common law and the Syariah law aim to ensure peace and harmony of the country," he said. "They are also crucial in protecting the morality and decency of the country as well as the privacy of individuals."
Brunei has signed but not yet ratified the UN Convention against Torture and Other Cruel, Inhuman or Degrading Treatment or Punishment and has rejected all recommendations to this effect in the review of its human rights record at the UN in 2014, Amnesty International stated.