XS, S, M, L or XL: What is your ideal river ship size?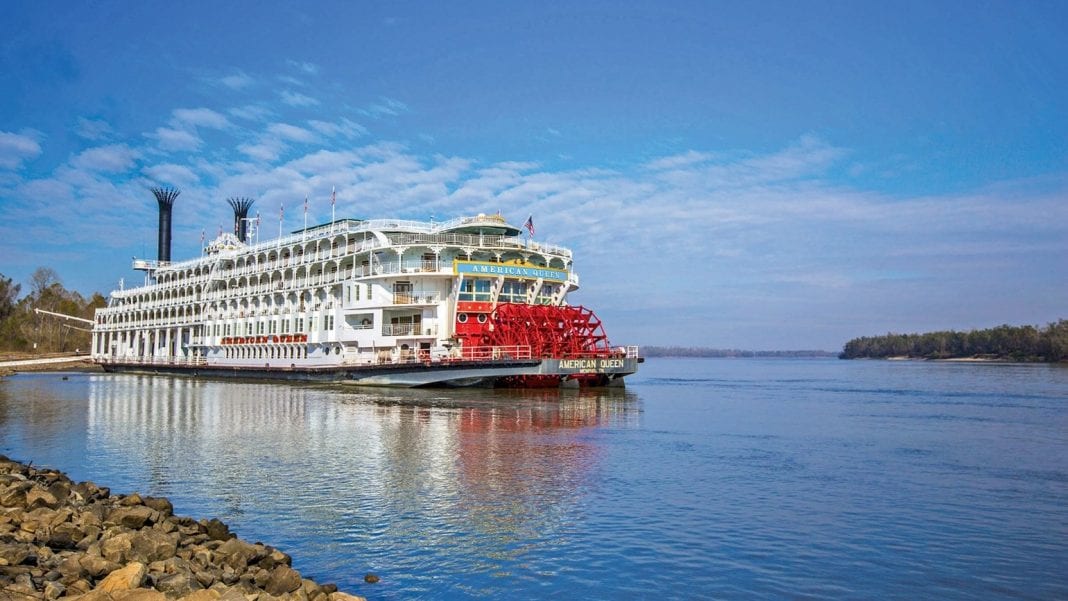 All those with the hearts of wanderers will appreciate the appeal of a river cruise; an experience rich in culture, made possible by ability to disembark and re-embark at leisure, an option not available on sea-faring cruises. These cruises are made even more popular because most are all-inclusive voyages, offering countless amenities.
River cruise ships range from very private eight-person barges all the way up through very large (for a river cruise) ship with more than 400 passengers. Vacationers need only choose the ship size that best reflects the river cruise experience they desire.
Cruise experts have categorized all the river ships, by size:
Extra Small: 8-74 Passengers
• AmaWaterways – MS Zambezi Queen
• Avalon Waterways – Avalon Myanmar, Avalon Saigon, Avalon Siem Reap
• Scenic – Scenic Aura, Scenic Spirit
• Viking River Cruises – Viking Mekong, Viking Mandalay, Viking Orient, Viking Ra
• Uniworld Boutique River Cruise Collection – Ganges Voyager II, River Orchid
Small: 75-149 Passengers
• AmaWaterways – MS AmaVida, MS AmaCello, MS AmaDolce, AmaDouro, MS AmaLyra, AmaDara
• American Cruise Line – American Star, American Spirit, Independence, Queen of the West, Queen of the Mississippi
• Avalon Waterways – Avalon Artistry II, Avalon Poetry II, Avalon Visionary, Avalon Felicity, Avalon Luminary, Avalon Affinity, Avalon Creativity, Avalon Imagery II, Avalon Tapestry II, Avalon Tranquility II
• Emerald Waterways – Emerald Liberte, Emerald Radiance
• Scenic – Scenic Azure, Scenic Tsar, Scenic Gem, Scenic Diamond
• Uniworld Boutique River Cruise Collection – Queen Isabel, River Ambassador, River Baroness, River Queen, River Countess, River Duchess, River Empress, River Princess, Bon Voyage, Joie de Vivre, River Tosca
• Viking River Cruises – Viking Astrild, Viking Beyla, Viking Fontane, Viking Helgrim, Viking Hemming, Viking Osfrid, Viking Schumann, Viking Torgil
Medium: 150-224 Passengers
• AmaWaterways – MS AmaBella, MS AmaVerde, MS AmaCerto, MS AmaPrima, MS AmaReina, MS AmaSonata, MS AmaSerena, AmaSiena AmaManga, AmaMora, AmaLea, AmaKristina, AmaStella, AmaViola, AmaVenita
• American Cruise Line – America, American Constellation, American Constitution, American Harmony, American Pride, American Song
• American Queen Steamboat Company – American Duchess, American Empress
• Avalon Waterways – Avalon Expression, Avalon Illumination, Avalon Impression, Avalon Passion, Avalon Panorama, Avalon Vista, Avalon Envision, Avalon View
• Emerald Waterways – Emerald Dawn, Emerald Destiny, Emerald Sky, Emerald Star, Emerald Sun
• Imperial River Cruises – Tikhi Don, Chekhov, Excellence Katharina, Rachmaninoff, Volga Star
• Scenic – Scenic Sapphire, Scenic Ruby, Scenic Crystal, Scenic Amber, Scenic Jade, Scenic Jasper, Scenic Jewel, Scenic Opal, Scenic Pearl
• Uniworld Boutique River Cruise Collection – SS Antoinette, River Beatrice, S.S. Catherine, Maria Theresa, River Victoria
• Viking River Cruises – Viking Aegir, Viking Akun, Viking Alruna, Viking Alsvin, Viking Alta, Viking Baldur, Viking Bestla, Viking Bragi, Viking Burl, Viking Delling, Viking Egil, Viking Einar, Viking Eir, Viking Eistla, Viking Embla, Viking Forseti, Viking Freya, Viking Gefjon, Viking Gullveig, Viking Heimdal, Viking Helgi, Viking Herja, Viking Hermod, Viking Hild, Viking Hlin, Viking Idi, Viking Idun, Viking Ingvar, Viking Ingvi, Viking Jarl, Viking Kadlin, Viking Kara, Viking Kvasir, Viking Legend, Viking Lif, Viking Lofn, Viking Magni, Viking Mani, Viking Mimir, Viking Modi, Viking Njord, Viking Odin, Viking Prestige, Viking Rinda, Viking Rolf, Viking Rurik, Viking Sigrun, Viking Sigyn, Viking Sineus, Viking Skadi, Viking Skirnir, Viking Tialfi, Viking Tir, Viking Tor, Viking Truvor, Viking Ullur, Viking Vali, Viking Var, Viking Vidar, Viking Vilhjalm, Viking Vili
Large: 225-299
• Imperial River Cruises – m/s Dnieper Princess, Ivan Bunin, Tchaikovsky
• Viking River Cruises – Viking Emerald
Extra Large: 300+
• American Queen Steamboat Company – American Queen