World's largest Residence Inn by Marriott opens in Calgary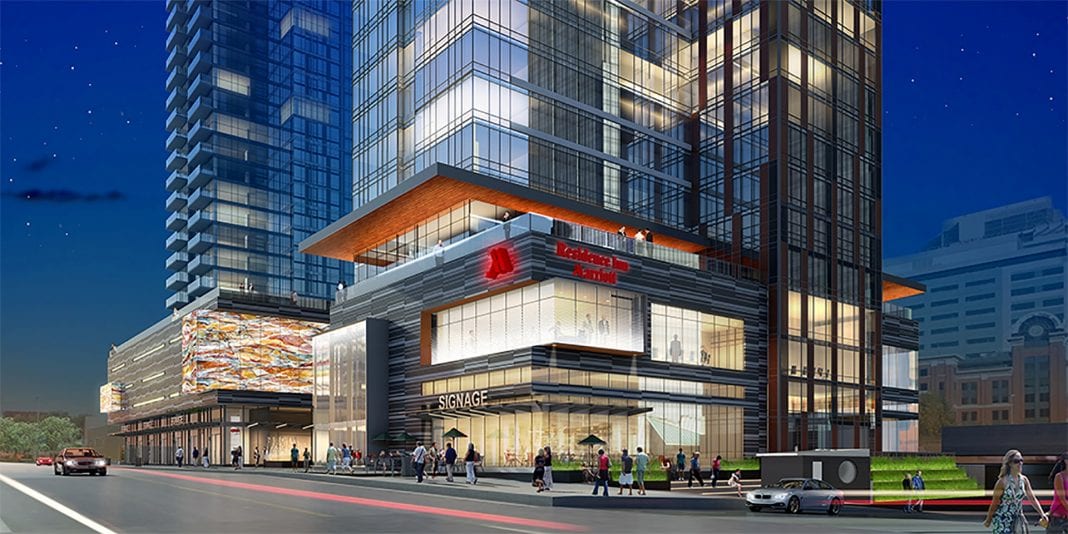 Marriott International, Inc. has announced the opening of Residence Inn Calgary Downtown/Beltline District, the largest property in the brand's global portfolio. The Residence Inn Calgary marks the 800th hotel for the brand.
Located in one of the city's most dynamic neighborhoods, the Residence Inn Calgary Downtown/Beltline District was thoughtfully-designed to capture the unconventional charm of the city. Standing 33 stories high, the property features 390 well-appointed spacious suites, offering unbeatable views of the city, all while blending comfort and style. Built where the historic Alberta Boot Company once stood, the property stands out within Calgary's iconic skyline and boasts unique design elements from floor-to-ceiling murals to cowboy boot stitching incorporated into all guestroom bed headboards, paying homage to Calgary's western history. Steps away from the center of downtown Calgary, the property's prime location offers guests close access to some of the city's main attractions, including the Scotiabank Saddledome, Calgary Tower, and Studio Bell.
"Residence Inn Calgary Downtown/Beltline District has been one of our most highly-anticipated launches in Canada as it marks the brand's largest in the world," said Janis Milham Senior Vice President and Global Brand Leader Classic Select Brands at Marriott International. "Canada has become a key market for the brand's continued expansion and we look forward to Residence Inn's continued growth in the country."
"Stampede City is the perfect place for Marriott International to debut its 800th Residence Inn hotel, the largest Residence Inn in the world, and a flagship property for the brand, said Don Cleary, President of Marriott International in Canada. "Calgary is a key market for extended-stay travel and we are delighted to launch the city's third Residence Inn, widening the accommodation options available to business travelers whilst also putting Calgary's most popular cultural attractions within easy reach of our long-stay leisure guests."
"We are thrilled to be opening a spectacular new addition to Calgary's Beltline District," says Gordon Johnson, Vice-President, Operations for Atlific Hotels, the hotel's operator. "The Residence Inn Calgary Downtown/Beltline District was envisioned for today's leisure and business traveler, who is looking to spend quality time in one of Canada's most vibrant entrepreneurial cities, whether for work or play."