Strong 6.3 earthquake strikes Vanuatu, no tsunami warning so far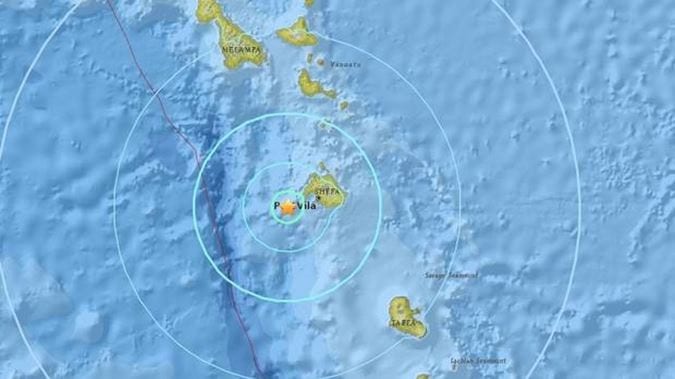 A 6.3 magnitude quake struck 64 km east of Luganville on Espiritu Santo, the largest island in Vanuatu, on Wednesday, at a depth of 123 km, the US Geological Survey reported.
No information about casualties or damage is available at the moment.
No tsunami warning has been issued so far.
Preliminary Earthquake Report:
Magnitude 6.3
Date-Time • 20 Mar 2019 15:24:00 UTC
• 21 Mar 2019 02:24:00 near epicenter
Location 15.621S 167.608E
Depth 125 km
Distances • 49.1 km (30.4 mi) ESE of Luganville, Vanuatu
• 245.9 km (152.4 mi) NNW of Port-Vila, Vanuatu
• 587.2 km (364.1 mi) N of W�, New Caledonia
• 732.5 km (454.1 mi) N of Pa�ta, New Caledonia
• 733.6 km (454.8 mi) N of Dumb�a, New Caledonia
Location Uncertainty Horizontal: 7.4 km; Vertical 4.8 km
Parameters Nph = 91; Dmin = 723.8 km; Rmss = 0.82 seconds; Gp = 53°