Massive 7.4 earthquake strikes Komandorskiye Ostrova, Russia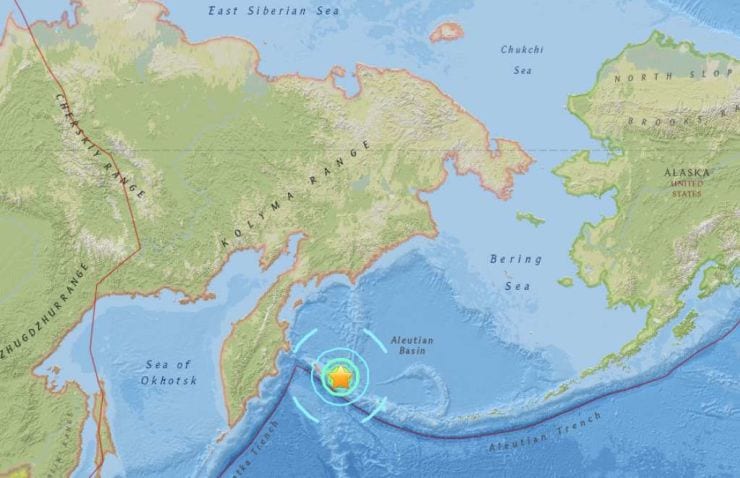 A magnitude 7.4 earthquake hit the Russia region of Komandorskiye Ostrova today, December 20, 2018, at 17:01:54 UTC.
The quake was located off Russia's far east coast peninsula of Kamchatka.
According to the Pacific Tsunami Warning Center, parts of the coast could face hazardous tsunami waves from the earthquake.
Russian news agencies have not reported any damage or injuries.
Location: 55.106N 164.709E
Depth: 9 km
Distances:
187.9 km (116.5 mi) SE of Ust-Kamchatsk Staryy, Russia
277.9 km (172.3 mi) ESE of Klyuchi, Russia
457.9 km (283.9 mi) ENE of Petropavlovsk-Kamchatsky, Russia
465.0 km (288.3 mi) ENE of Yelizovo, Russia
478.6 km (296.8 mi) ENE of Vilyuchinsk, Russia