Air Astana launches Tashkent flights from London, Paris and Frankfurt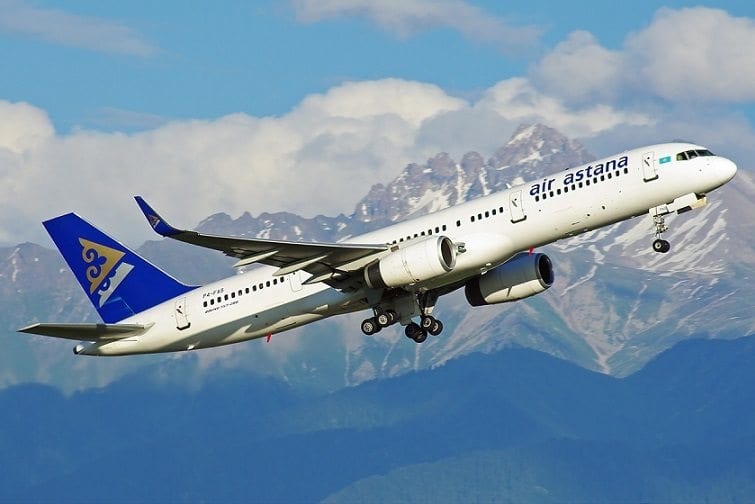 Air Astana, the Skytrax award-winning national carrier of Kazakhstan, is pleased to offer new through flights to Tashkent, Uzbekistan via its Astana hub from London Heathrow, Frankfurt and Paris CDG from the start of its summer schedule on 29th March 2019.
Tashkent flights originating from London Heathrow will run three times weekly; from Frankfurt four times per week and twice a week from Paris.
Timings have been optimized for seamless and convenient transfers to Tashkent through Astana's newly completed airport terminal.
Schedule from London Heathrow
Day Flight From / To Dep / Arr Time* Journey Time
Tue KC 942 KC 123 London – Tashkent (via Astana) 18:05 – 08:40+1 10h 35m
Sat 17:15 – 08:40+1 10h 25m
Sun 18:40 – 08:40+1 10h 00m
Mon KC 124 KC 941 Tashkent – London (via Astana) 10:10 – 17:00 10h 50m
Thu 10:10 – 16:50 10h 40m
Sun 10:10 – 17:10 11h 00m
* Local times. Please note time indicated is effective 29th March 2019 and may vary.
Richard Ledger, Vice President Marketing and Sales, Air Astana, commented: "We are delighted to be able to offer this twice weekly service to Tashkent from three of our European departure airports on what we believe will be a highly popular route. Interest in the Silk Road destinations continues to grow and the addition of Tashkent offers passengers the perfect opportunity to combine a visit to Kazakhstan with Uzbekistan to further explore the region's fascinating history."