Sports tourism is big business, and when taking the subway in Rome, it was life-threatening today for a group of 20 football fans visiting the Italian capital from Russia.
Footage on social media shows people being crushed at the bottom of the escalator as it runs out of control. Rescue services are at the scene and the subway station had been closed. An escalator has given way at a metro station in Rome leaving at least 20 people injured, some of them seriously, Italian media reports.
PFC Central Sports Club of the Army Moscow is a Russian professional football club. It is based in Moscow, playing its home matches at the 30,000-capacity VEB Arena. The club is the best-known part of the CSKA Moscow sports club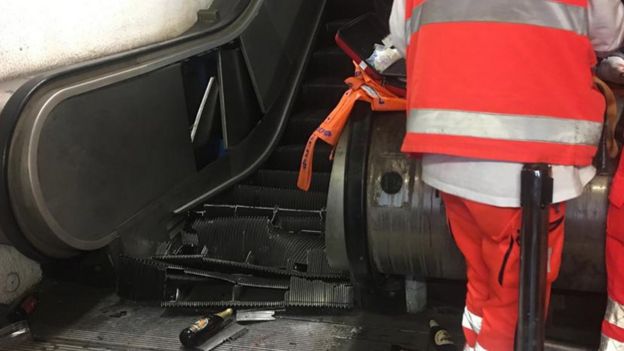 20 people had been hurt, most of them suffering leg injuries. One of the fans had a foot partially severed in the crush.
Witnesses quoted by police said the Russian fans had been singing and jumping before the escalator gave way.