Tourists in Algeria: Beware of the Beach Umbrella Mafia
Tourists in Algeria are fed up with what is being called the Beach Umbrella Mafia, and they are taking to social media.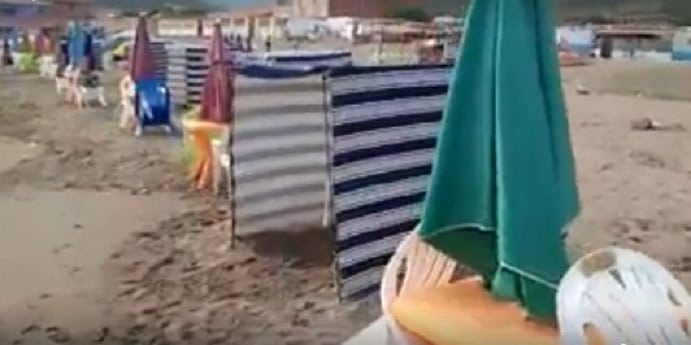 Tourists in Algeria are fed up with what is being called the Beach Umbrella Mafia.
The city provides beach umbrellas for tourists to use, but some locals have gathered up the umbrellas so that they can then charge tourists to rent them. This racketeering is making a negative impact on tourists who discover they have been duped by the Umbrella Mafia.
Is the city aware? According the most, the answer is yes, but they look the other way so long as the tourists are not forced to pay for the umbrellas. But for tourists new to the beach and the supposed enjoyment of it, how would they know they don't have to pay?
In one particular incident, the Mafia told tourists that they had to leave the beach when they refused to pay for umbrellas and instead wanted to use their own beach supplies. In a more harrowing confrontation, a tourist who had come to the beach with his family was attacked and stabbed after an illegal vendor heard him complain about the fees for renting beach equipment.
It is incidents like this that are leading tourists to take to social media to bring the racketeering practice to light. Tourists have called the police, however, nothing has come of this request for help.
The Algeria Minister of the Interior and Local Collectivities is responsible for managing the coasts, and he has said that he believes in free beach. His ministry requested that city government of beach towns enact a law to have an administrator be in charge of monitoring a police force to monitor the beaches, but so far this law has not come to fruition.
The tourism sector in Algeria has great potential thanks to its Mediterranean beaches, however, not so much if the tourists do not want to go there due to fear of being approached by the Beach Umbrella Mafia.