Strict Singapore regulations force bike share companies out of business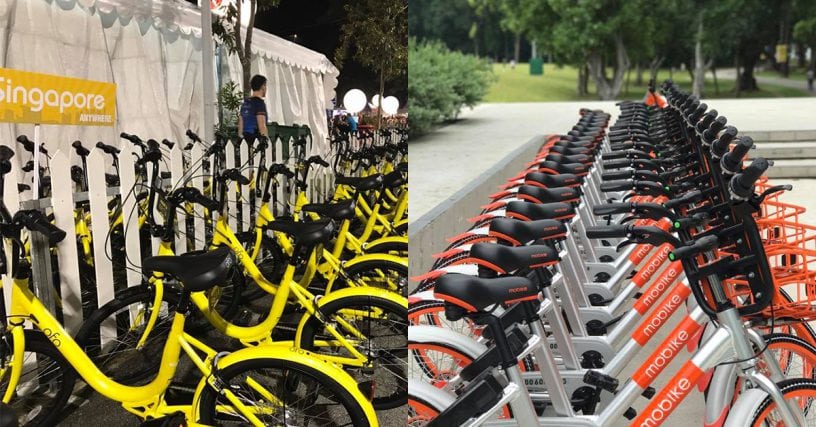 Tourists usually love it. Sharing bikes. The third bike share company in Singapore is closing down. Sharing bikes are big business in many tourist cities around the world, but Singapore known for strict regulations of almost anything makes it impossible for this industry to expand in the super clean and over-regulated city-state, where chewing gum remains villegal.
ShareBikeSG is giving it up half a year after it began operations ahead of a strict new licensing regime.
GBikes and oBike, which is embroiled in controversy over hefty fines and millions of dollars in deposits owed to users, announced last month that they were stopping services here.
It started the service in December last year and had a fleet of about 300 mountain bicycles, which were deployed in areas such as Gardens by the Bay, East Coast Park, Pasir Ris and Punggol.
New laws passed in March require operators offering dockless shared bicycles, personal mobility devices and power-assisted bicycles to be regulated under the new licensing scheme, which will kick in from July 7.
Under the two-year licence, operators will have to take steps to ensure that users practise responsible parking, including requiring commuters to scan a unique QR (quick-response) code at the parking spot as proof of proper parking before they can end their trip. They will also have to continuously charge users who park indiscriminately until they return their bicycles to a designated parking space.
In February, Senior Minister of State (Transport) Lam Pin Min said the authorities had collected about S$180,000 in fines and administrative fees, and issued more than 2,100 removal notices since enforcement action began against bicycle-sharing operators last May.
ShareBikeSG said quite a lot of bikes are missing. Locks had been damaged and components dismantled.
News of ShareBikeSG's exit comes a week after operator oBike abruptly pulled out of the Singapore market, saying it was tough to meet new rules under the licensing regime. Thousands of users were left in the lurch, with many seeking refunds of the deposits they placed with the company, which is undergoing liquidation. Four town councils have also slapped at least S$122,100 in fines on oBike.
GBikes, a smaller operator with about 3,000 rental bicycles, also announced last month that it would cease operations on the same day that the licensing framework takes effect. The company did not give the reasons for its exit.