Seychelles refuses Turkish Airlines to accept passengers to Comoros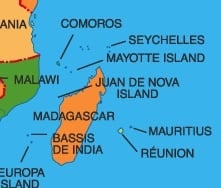 Flying nonstop on Turkish Airlines between the Seychelles and Moroni in Comoros would be a wonderful addition to connectivity in between the Vanilla Island Group of countries.
Effective June 18 Turkish Airlines started this2 hour non stop connection, but passengers originating from Seychelles are not allowed to take advantage of this flight unless they continuing on to Istanbul.
With no 5th 'Freedom right granted to Turkish Airlines, Seychellois needed to get to Comoros will need to fly to Kenya to connect after a night in Nairobi.
The same for tourists wanting to use Seychelles as a base for a two or three island stop in the Vanilla Islands.
Air Seychelles is not flying to Comoros and this island republic is still protecting what will most definitely cost them tourism revenue.
This is a reluctance by Seychelles to implement the Open Sky principle under the Single African Air Transport Market (SAATM) which was signed earlier this year. The denial of this link with Comoros is against the African Union (AU) resolution signed in Addis Ababa in January 2018 which aims to enhance connectivity, facilitate trade and tourism and create employment.